Managing marketing – hot potato or high performance team? Part 4 (first published in Managing for Success by the Law Society)
28th January 2019
In part 4 of a 5 part series written for the Law Society Law Management Section, Sue Bramall stresses you should properly manage and train your law firm's marketing team, so they are fully equipped to do their job to the best of their ability.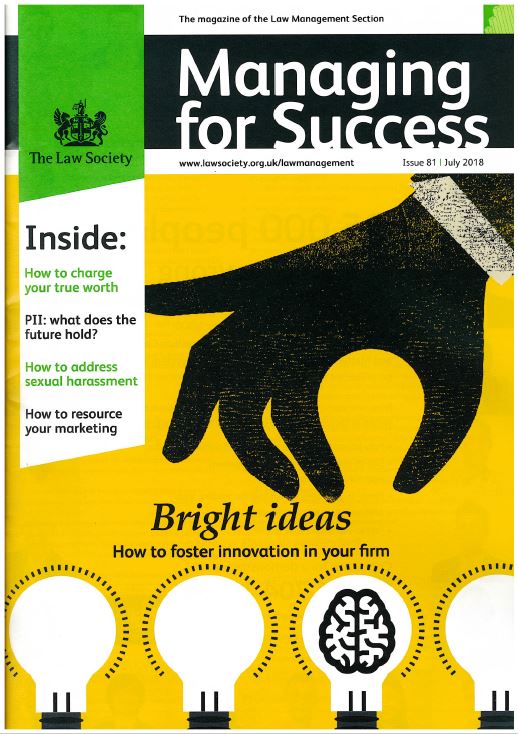 If you missed the earlier parts, you can catch up here:
Part 3 on managing a marketing team.
The future final chapter will look at pitfalls and common mistakes with law firm marketing teams.
Support teams need managing too
In a small firm making its first marketing appointment, there is a chance that the human resources function may not be too well developed. Maybe this is handled by one of the partners or the practice manager on a part-time basis and typically the focus of induction, training and development will be on the legal staff.
The induction process, competency matrix, training programme or appraisal system may not be suitable for a marketing exec (if it exists) and without a written marketing plan with SMART (specific, measurable, achievable, realistic, time-limited) objectives, how will you manage this person's performance effectively?
If after several months you are wondering why you are not achieving much, do you have the mechanisms to refocus activity to get the results you desire?
Training needs
'Young people know all about tech, so they can do all the digital stuff' is a fallacy. Young people know some things about tech, but there are a lot of things that they do not know.
Language graduates may not have touched a spreadsheet for several years, and their use of MS Word and PowerPoint may well be self-taught rather than to a professional standard.
Few degrees actively mark English Grammar these days – so you may need to invest in some training with the Plain English Campaign, or the Society of Proof Readers and Editors.
Marketing consumes a great deal of software including CRM (client relationship management), website content management systems (CMS), email marketing, search engine optimisation, pay per click and social media. A knowledge of social media is not the same as an understanding of best practice – as was discovered by the law firm whose over-enthusiastic marketing assistant tweeted insensitively after the disastrous accident at Alton Towers.
There are a variety of organisations which can support law firms in their marketing activities, not least the Law Management Section often covers marketing issues at their events.
However, there are also a couple of organisations with a particular focus on marketing in professional services and it is worth looking into their membership benefits and events programmes, such as:
The Chartered Institute of Marketing published a set of professional marketing competencies which I have adapted to cover Competencies for Marketing Professional Services.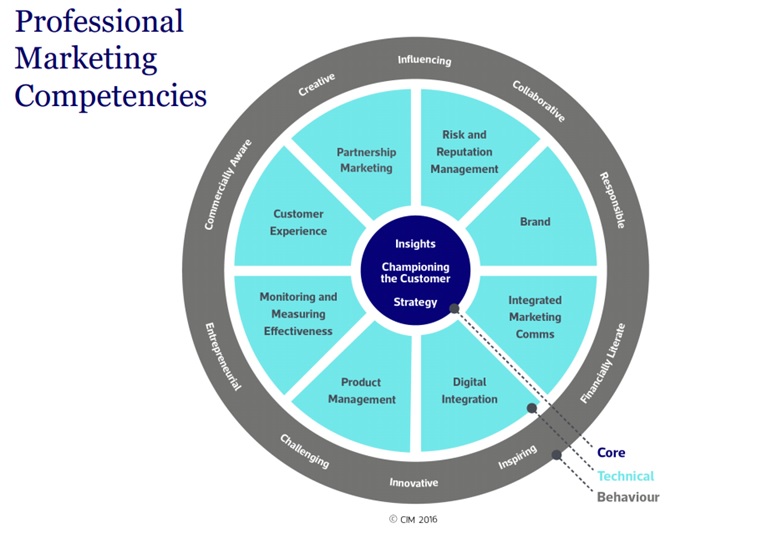 Based on the competencies developed by the Chartered Institute of Marketing, 2016.
To start from the beginning, read part 1 here. If you are a member of The Law Society's Management section, you can also read the full article on their website.
Back to Blog
Share on
Keep up to date
Sign up for all the latest information from Berners Marketing.
Legal blogs we like