A fresh horizon for our website
30th September 2019
Hot on the heels of our move to new offices, we decided that it was also time to give our website a refresh to celebrate 15 years in business, 2004 to 2019.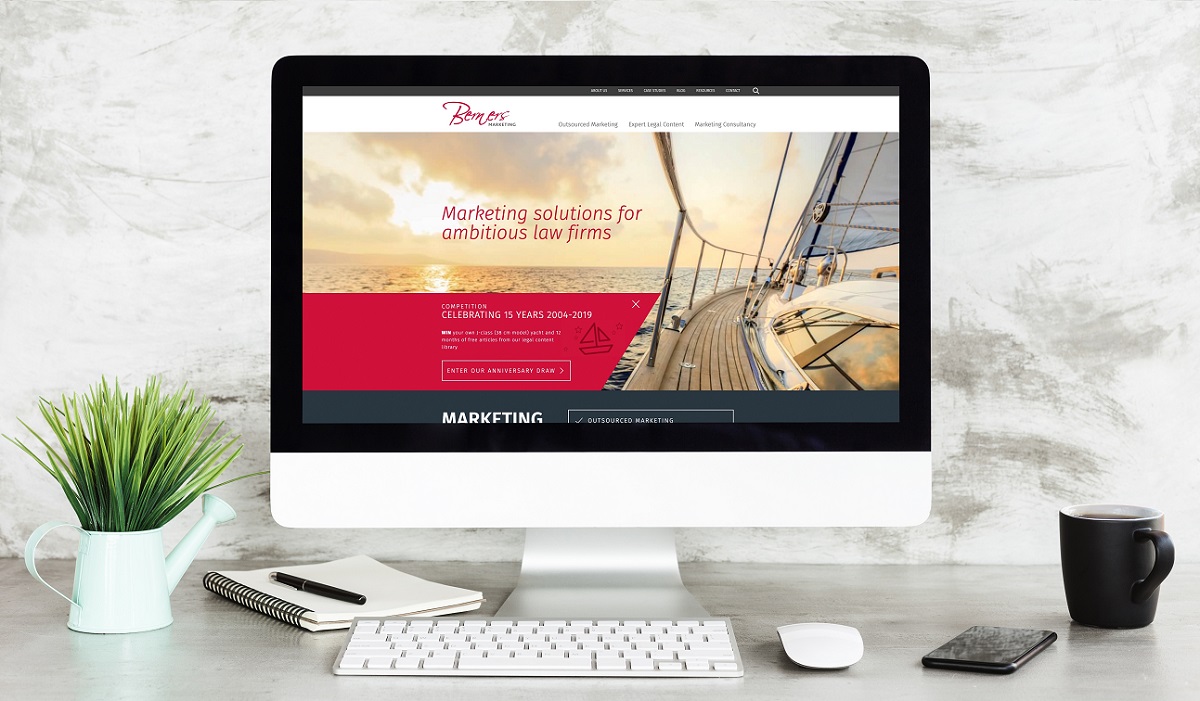 While none of us are sailors (and Sue gets anxious if she cannot see the other side of a riverbank) we were rather attached to our luxury yacht as the main brand image.  We asked Exesios BDD to develop the nautical theme across the website - to reflect how we help our clients to navigate the increasingly choppy waters of legal marketing.
'Just like hairstyles and fashion, website design moves on and it was time for some improvements,' comments managing director Sue Bramall.  'The new composition is clean and fresh while retaining the core nautical elements of the Berners branding.  We are grateful to the team at Exesios, who have done a super job of for balancing the need to move the designs forward while respecting our corporate identity.'
While full of useful content on law firm marketing, the old website had become rather crowded and cumbersome. Keen to practice what we preach in advocating clarity; the new website is more focused and is much easier to navigate.
Back to Blog
Share on
Keep up to date
Sign up for all the latest information from Berners Marketing.
Legal blogs we like