'2B' or not to be 'F' in our new offices
26th April 2019
We are excited to announce that Berners Marketing has acquired new premises in the lovely Staffordshire countryside town of Eccleshall which was named as one of the top 50 places to live in the Sunday Times.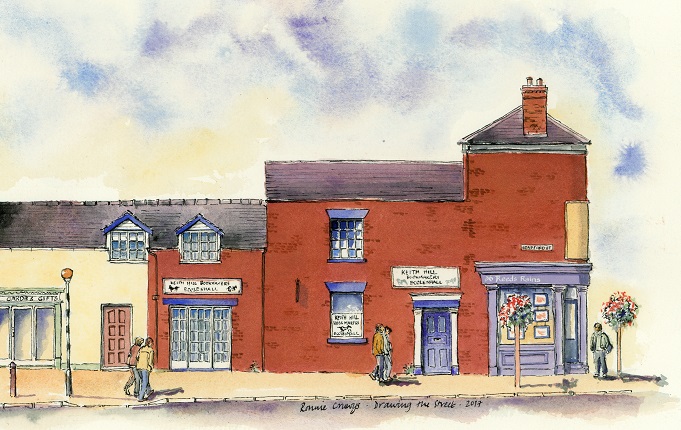 This grade II listed building is in a conservation area, and the first and second floors needed a bit of renovation to bring them up to scratch for use as offices.
'With a grade F energy rating, my top priority was to improve its energy efficiency,' says managing director, Sue Bramall.
The first step was an energy consultancy project funded by SEND, the ERDF-funded Smart Energy Network Demonstrations project, run out of Keele University in conjunction with Stopford Energy Environment.
The heritage setting of the building meant that there were certain restrictions, for example sash windows had to be replaced 'like for like' rather than with double glazing. However, there was plenty of scope to improve the energy efficiency with LED lighting, motion sensor and wi-fi heating controls.
With so much work to be done, we were also fortunate to receive a grant from the Small Business Grant Scheme run by Staffordshire County Council
Expecting to be kept busy with Brexit news on 29 March, the construction teams (unlike our MPs) worked to a tight deadline and pulled out all the stops to get us in and operational on 28 March.
Don't forget to update your address book with new address, which is:
2B Stafford Street, Eccleshall,
Staffordshire, ST21 6BH
A big 'thank you' also needs to go to local artist Ronnie Cruwys who allowed us to use this lovely watercolour of the building to promote our new premises. You can see more of Ronnie's work at www.drawingthestreet.co.uk.
Back to Blog
Share on
Keep up to date
Sign up for all the latest information from Berners Marketing.
Legal blogs we like