Promoting the skills of the personal injury team at Bartletts Solicitors
17th May 2018
Over several years Berners Marketing helped Bartletts Solicitors, a niche personal injury firm, to demonstrate the skills of their lawyers through regular success stories.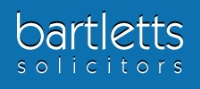 Each month, we interviewed a member of their team to hear details about two recently closed personal injury cases and what the lawyer had done to add value to the outcome. We then drafted a success story, optimised for search engine performance and with hyperlinks back to the law firm's website, highlighting the expertise of the personal injury team at Bartletts.
We collaborated closely with Stephanie Freeman, their outsourced marketing consultant, to keep production on schedule so she was never short of material to add to the website and social media. Stephanie frequently commented on how invaluable the success stories were for SEO performance and generating new leads through the website.
Working with Stephanie was an absolute pleasure, and she was kind enough to share her experience of working with us:
'The team at Berners Marketing has been invaluable in helping Bartletts Solicitors to prepare personal injury success stories for their website – the process is a quick and effective way of ensuring the website is updated regularly, and to a very high standard.'
For more information on how we work with your legal experts to produce high-quality legal success stories, call us on 01785 859995 or email info@bernersmarketing.com.
Back to Case Studies
Law firm marketing case studies
Law firm marketing case studies