Oliver Fisher Solicitors builds email list in a day
5th May 2010
Like many law firms, Oliver Fisher Solicitors had decided to introduce an email newsletter for clients and contacts but they were struggling to get a list of email addresses together.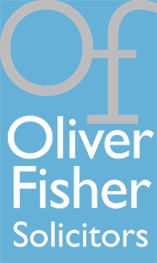 On one hand it is a fairly straight forward administrative task, but on the other hand, people are naturally very protective of their contacts and require a lot of reassurance that clients will not be bombarded and upset by a torrent of marketing spam, which is quite understandable.
In addition, client commitments always take priority so it is easy for such a task to slip further and further down the 'to do' pile.
Having tried for some time to produce the list internally, Oliver Fisher's Senior Partner, Russell Conway, asked Berners Marketing to help produce an initial list of email contacts with our "Email List in a Day" service.
With all solicitors and support staff participating, by the end of the day a list of around 2,500 email addresses was compiled and Oliver Fisher Solicitors were in a position to launch their e-newsletter.
What the client says...
Russell Conway, Senior Partner, Oliver Fisher Solicitors says:
'Solicitors generally make the worst managers. Hence the exercise of extracting emails from fee earners was never going to be an easy one.

We took the view that the best way to facilitate the process was to employ an outside consultant who could make a potentially threatening and time-consuming process less painful and save everyone a great deal of time.

The end result was a huge list of email addresses which we can now use to our best advantage. Whilst we continue to add to it and trim those that do not wish to become involved in our newsletter we now have a cheap and very effective means of email marketing.'
For more information on outsourcing your marketing to us or our legal content service, contact us on 01785 859 995 or email info@bernersmarketing.com.
Back to Case Studies
Law firm marketing case studies
Law firm marketing case studies