Law firm website rewrite for Hatten Wyatt Solicitors
26th October 2018
Hatten Wyatt Solicitors had commissioned a new website to be designed and built from their digital agency. As part of this project they required fresh content for all the key pages to promote their legal services.
They were keen to showcase the wide range of services which they provided to individuals, families and businesses. They also offer some services which really differentiate them from most law firms, such as Legally Pink - their service for LGBT clients - and a range of services for non-resident Indian clients.
The editorial team at Berners Marketing worked closely with the partners and the marketing team to develop a detailed understanding of the services provided and produced nearly seventy pages for the new website, including new online lawyer profiles for all the partners.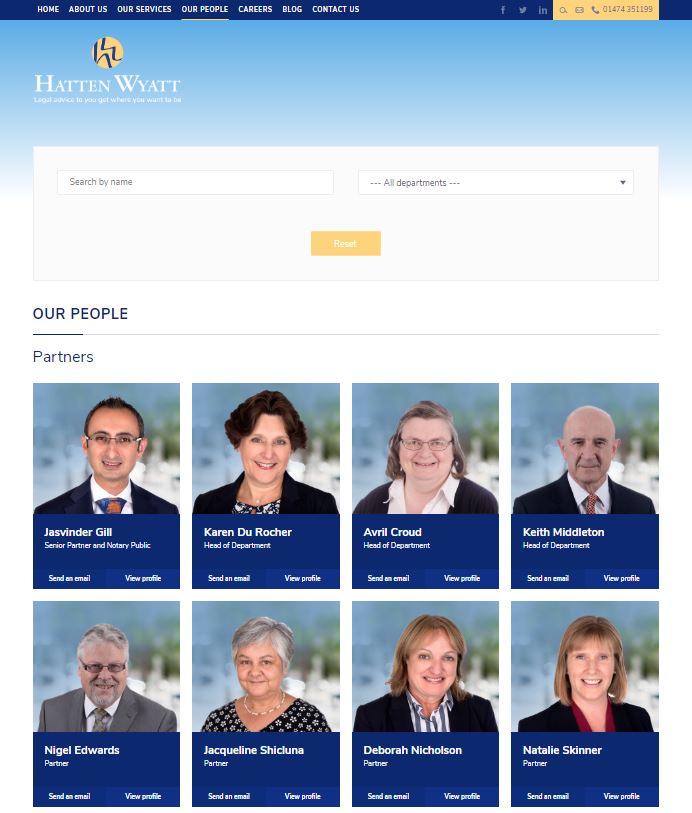 Carla Hirst, marketing manager for Hatten Wyatt, sent us the following kind words:
 'I just wanted to thank you for the service that we have received from Berners Marketing.

We contacted Anjali quite a while ago to discuss website content and the service that we received from the start has been brilliant. We did not instruct Berners then as I was only doing initial research, and not once did I feel that we were chased or pushed to go ahead.

Sue and Sarah have been great and easy to work with the whole way through. They even offered advice to improve certain things, going above and beyond what was asked to do.

The work that has been carried out is high quality and we would not hesitate to use Berners Marketing again.'
For more information on our copywriting and ghost-writing services for law firms, contact us on 01785 859 995 or email info@bernersmarketing.com.
Back to Case Studies
Law firm marketing case studies
Law firm marketing case studies