The Diversity Style Guide, by Rachele Kanigel
5th August 2021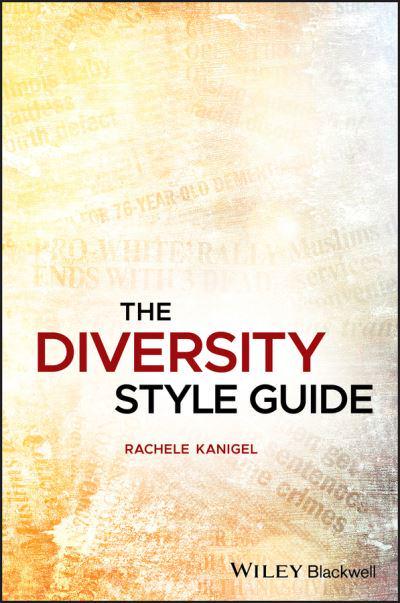 One of the reasons that I used to shy away from speaking or writing about diversity and inclusion was that I felt the language was a literal minefield, where the prospect of taking a misstep was not just a probability, it was a certainty.
While we know that language changes all the time, this tends to be new words entering our vocabulary to reflect current issues such as 'Brexit' or 'Covid', or new products or inventions such as 'crypto-currencies' or 'bone-conduction communication'. Because we learn about these words as they come into use it is easier to assimilate them.
In contrast, the language of diversity and inclusion carries the weighty baggage of the history of injustice, in each and every aspect of diversity in all the corners of the world.  It is a huge body of knowledge, and it can be hard to know where to start in trying to get to grips with this.
Always on the lookout for useful style guides, we came across The Diversity Style Guide, by Rachele Kanigel, published by Blackwells in 2019.
This guide was written for journalists, and it has a companion website: www.diversitystyleguide.com which is helpful as you can look up nearly any word that you are not sure about and there is a useful explanation.
Its aim is to help journalists and other media professionals 'cover a complex, multicultural world with accuracy, authority and sensitivity' and from mainly a US perspective addresses language related to:
race/ethnicity;
religion;
sexual orientation;
gender identity;
age and generation;
drugs and alcohol; and
physical, mental and cognitive disabilities.
The author emphasises that 'No one person can determine the correct usage of a word; this guide takes wisdom and advice from leaders in the field who have researched and considered the cultural, political and linguistic meanings of words.'
Most of the terms are taken directly from style guides prepared by other expert organizations, and there are links back to the original guides which are listed here: https://www.diversitystyleguide.com/about
Back to Blog
Share on
Keep up to date
Sign up for all the latest information from Berners Marketing.
Legal blogs we like