The adventures of ER II - from Eccleshall to… Hollywood?
2nd September 2022
We know The Queen has a very busy schedule, so we were honoured that she could spare the time to visit the team at Berners Marketing and then support some local Jubilee events in Staffordshire over the summer.
Sadly we are not talking about the real Queen Elizabeth II, but our very own cardboard cut-out which we bought on the spur of the moment, thinking we really ought to do something for the Jubilee.
After appearing in our office window in Eccleshall for the Jubilee picnic on Saturday 4 June 2022, she headed to Slindon for the village Picnic in the Field, then onto Cotes Heath where she put in an appearance at the Keith Bryan's award-winning garden display and had a spot of tea. To round off the weekend celebrations, she headed to Stowe-by-Chartley on Sunday 5 June 2022 to sample the cucumber sandwiches at their Jubilee indoor picnic.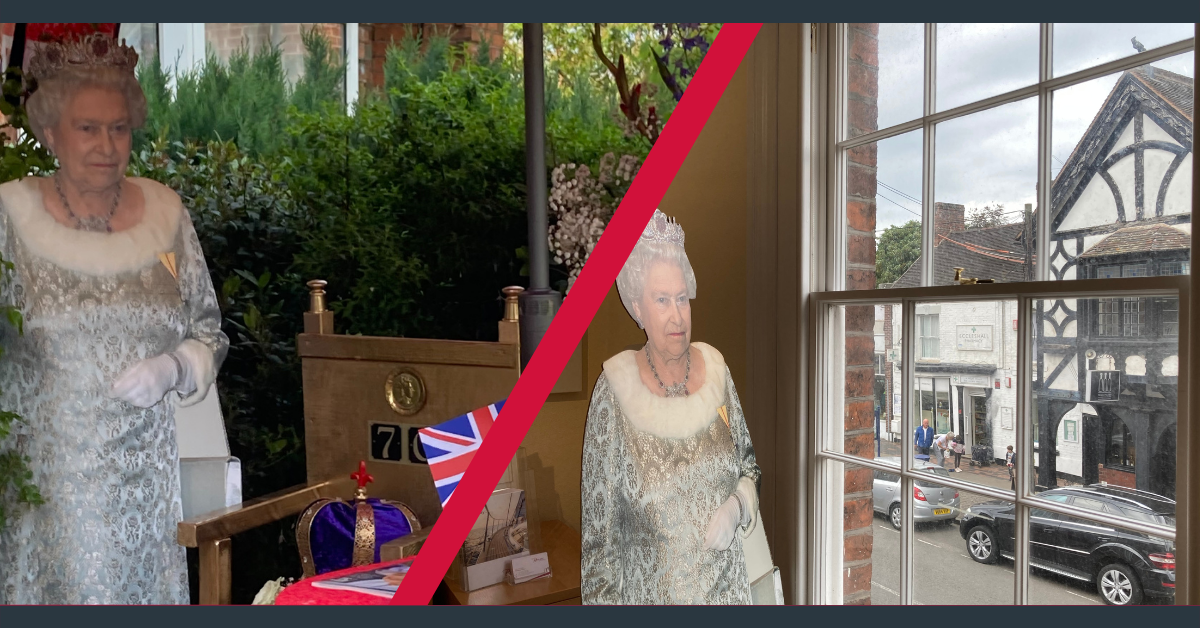 Not one to be criticised for a never-ending display of new outfits, she decided to give her posh frock another outing, and nipped back from Balmoral to attend the Stowe-by-Chartley village fete on Sunday 28 August 2022.
The fete committee was reluctant to consign Her Majesty to a dusty attic for the winter, and after much interest at the tombola stand, it was decided to auction her off to raise money towards repair and maintenance of the village hall.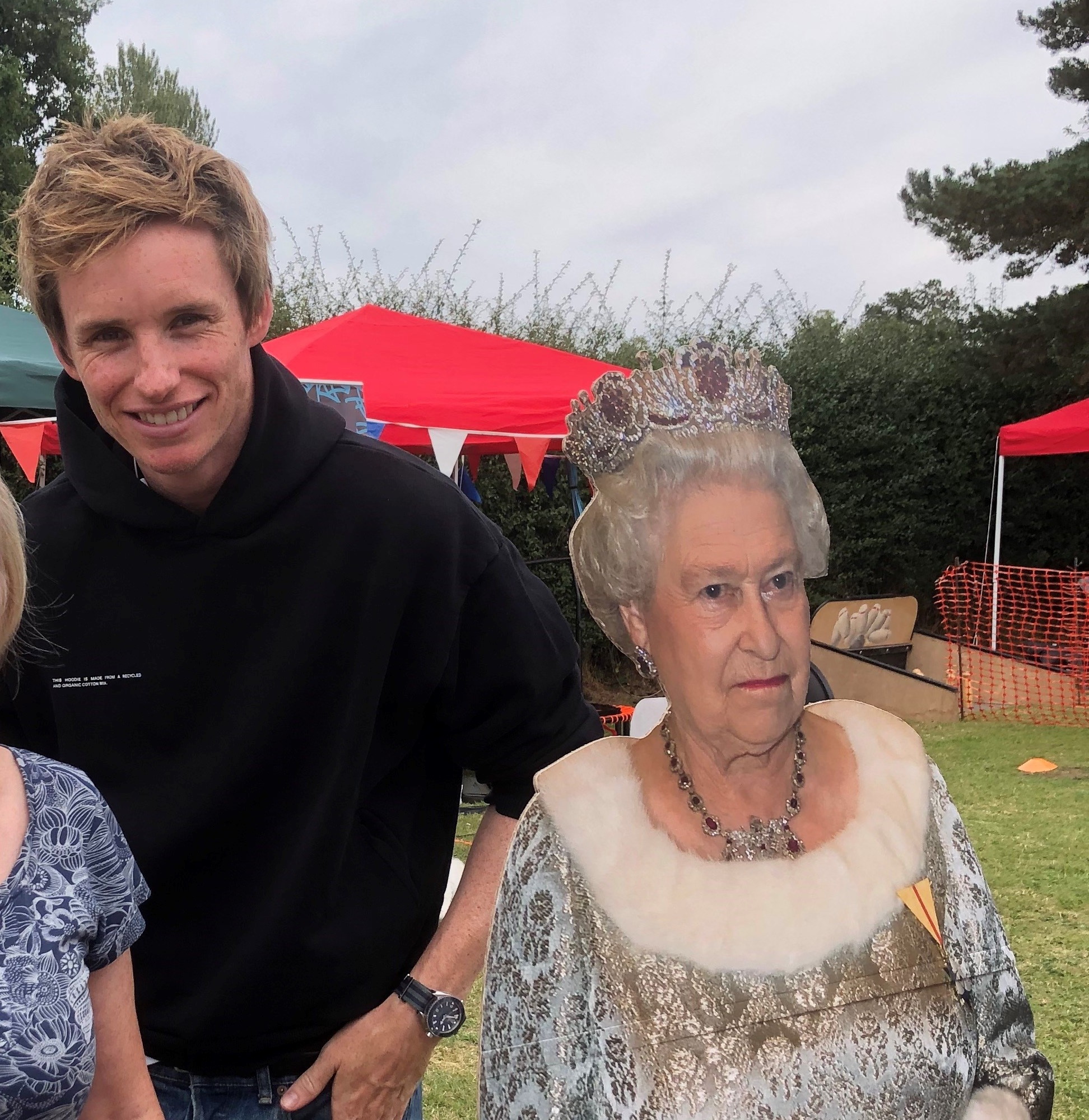 And who should be passing by but none other than local celebrity Eddie Redmayne, known for his roles in award winning biopics and blockbusters such as The Theory of Everything and the Fantastic Beasts series.
It was quite a reunion – the pair are well-acquainted after Elizabeth R awarded Eddie R an OBE for services to drama at Windsor Castle in 2016.
Where to next? Will she be making an appearance in Hollywood?
Hopefully Eddie Redmayne will drop us a line and let us know.
Back to Blog
Share on
Keep up to date
Sign up for all the latest information from Berners Marketing.
Legal blogs we like