So, you want to be a writer … Sue Bramall (and Sue Durrell) led a careers workshop at Highclare School
24th July 2018
On 20 June, Sue Bramall presented a careers workshop to students at Highclare Senior School in Erdington on the options available to anyone interested in pursuing a career which involves writing.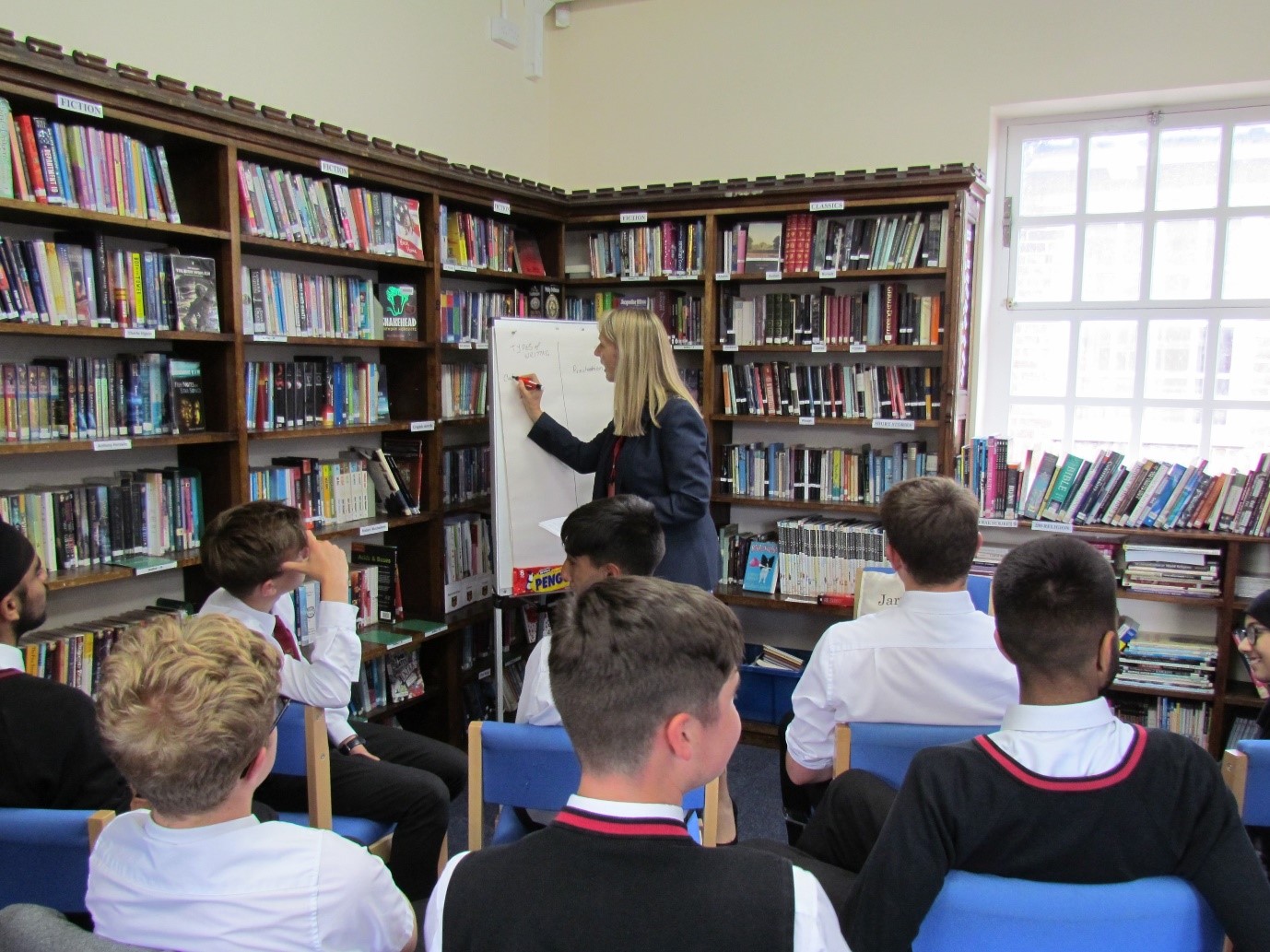 The session was entitled:
'So, you want to be a writer…
from chocolate wrappers to computer games, 
from history books to High Court judgments'.
Sue explained how she made a living via technical writing and editing on legal and marketing issues, and that there were many opportunities to combine writing with an interest in a particular area.  For example, food products need technical information about ingredients and dietary values.  They also need copywriters to come up with brand names, slogans and information for adverts and websites.

In the realm of non-fiction Sue described how she had also published a historic biography, under her maiden name of Sue Durrell: The Life of William Nicholson (1753-1815).  She explained how, unlike many more famous authors, she had been signed by the first publisher that she had approached!
They then discussed options in fictional writing ranging from radio dramas and romances though to thrillers and scripts for computer games or comic books.
Sue urged the students to follow their dreams and not to worry if they do not succeed at their first attempt, concluding that 'Not everyone has the same taste in what they like to read and someone else is sure to like your work.'
Back to Blog
Share on
Keep up to date
Sign up for all the latest information from Berners Marketing.
Legal blogs we like