Snowy owls Frosty and Flake adopted by Berners Marketing
9th August 2019
While we are loving our new offices in the centre of Eccleshall, we miss the sounds of the lemurs calling for their supper and the chance of pop in to see the rescued animals at Gentleshaw Wildlife Centre in our lunch break. 
'We are keen to maintain contact with this fabulous local facility and support the great work that they do' said managing director Sue Bramall who has sponsored two snowy owls called Frosty and Flake.  'We recycle all our paper, which is shredded and then taken to Gentleshaw to be used again as bedding by all the residents.'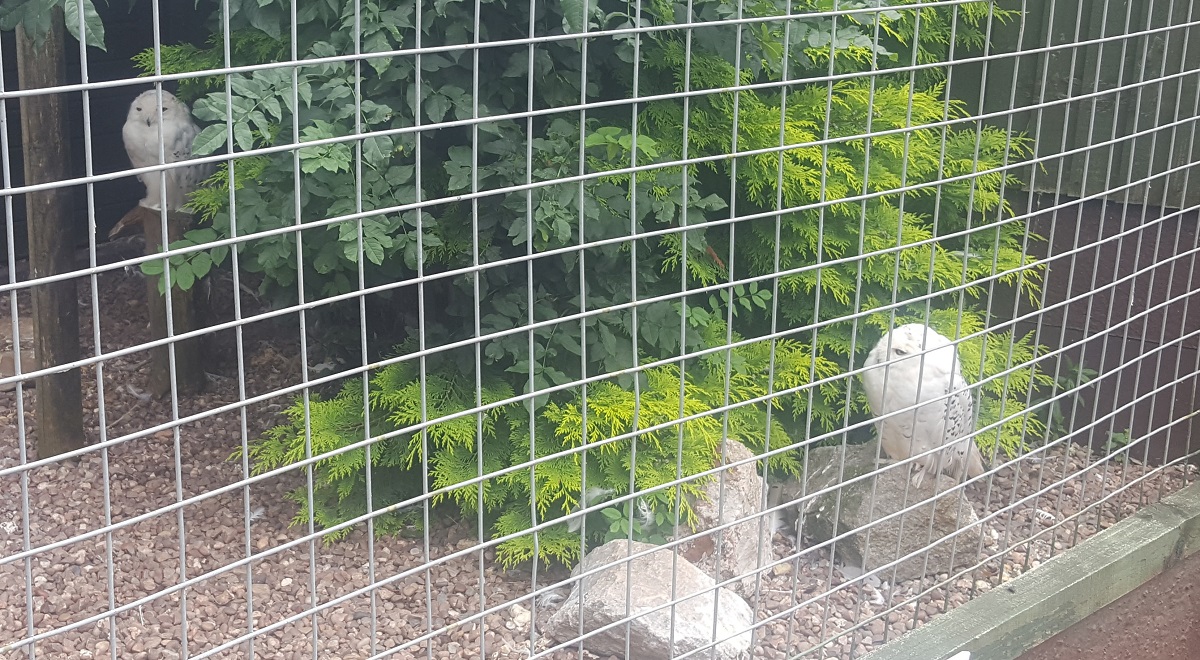 Snowy owls are very rare and a protected species, with only a handful living in the wild in the United Kingdom. Frosty originally belonged to an animal encounter company and Flake arrived at the centre from an illegal zoo. They are a breeding pair and their offspring go on to other rescue centres to help keep the captive population stable. Male snowy owls are pure white, whereas females have black flecks in their feathers.
The sponsorship funds will go towards:
keeping existing enclosures in good repair;
building new enclosures;
paying vet's bills; and
buying food and bedding for the animals.
Click here to find out more about Gentleshaw Wildlife Centre.
Back to Blog
Share on
Keep up to date
Sign up for all the latest information from Berners Marketing.
Legal blogs we like