Research into law firms and the legal market – the 2019 annual review
20th December 2019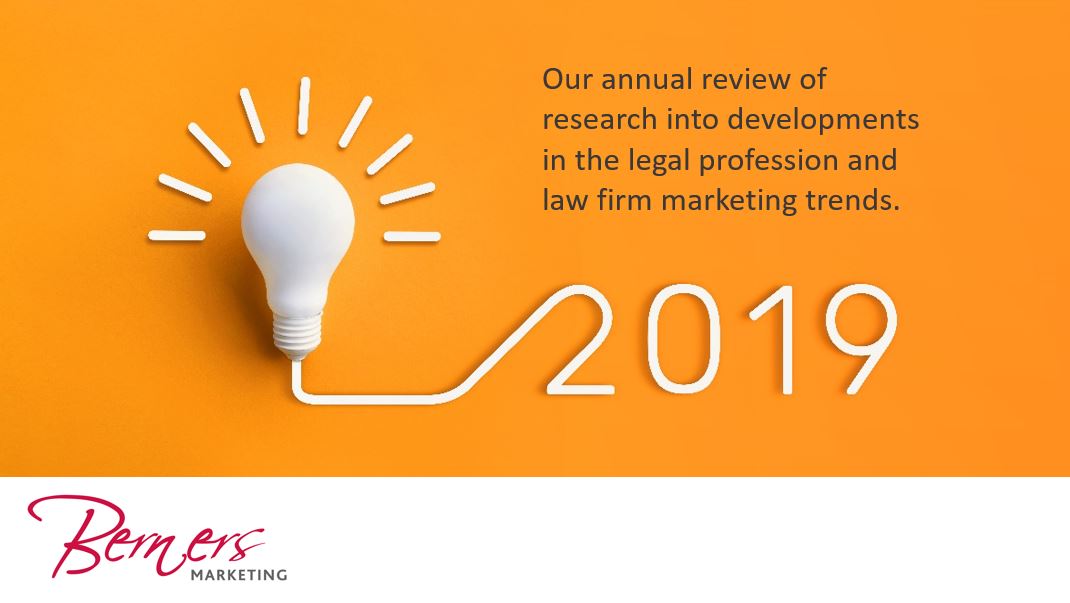 This year has seen plenty of research into the state of the legal market place, law firm performance, developments in legal technology, law firm marketing trends, pricing transparency and about the mental health of lawyers and support teams (including CMOs).
Here are some of the highlights which came across our desk, and which relate mainly to the UK.
If you have published a report or are aware of one which should be added to this list, please email us at info@bernersmarketing.com.
---
January
February
March
April
May
June
July
August
September
October
November
December
Back to Blog
Share on
Keep up to date
Sign up for all the latest information from Berners Marketing.
Legal blogs we like