Public Art Sculpture: and now for something different…
28th November 2017
Berners Marketing is best known for specialising in marketing legal services. Occasionally however, we get called upon to help with something a little bit different. As a fan of public art, director Sue Bramall could not pass up the opportunity to help document the installation of a giant brushed steel sculpture at the entrance of Beacon Business Park in Stafford.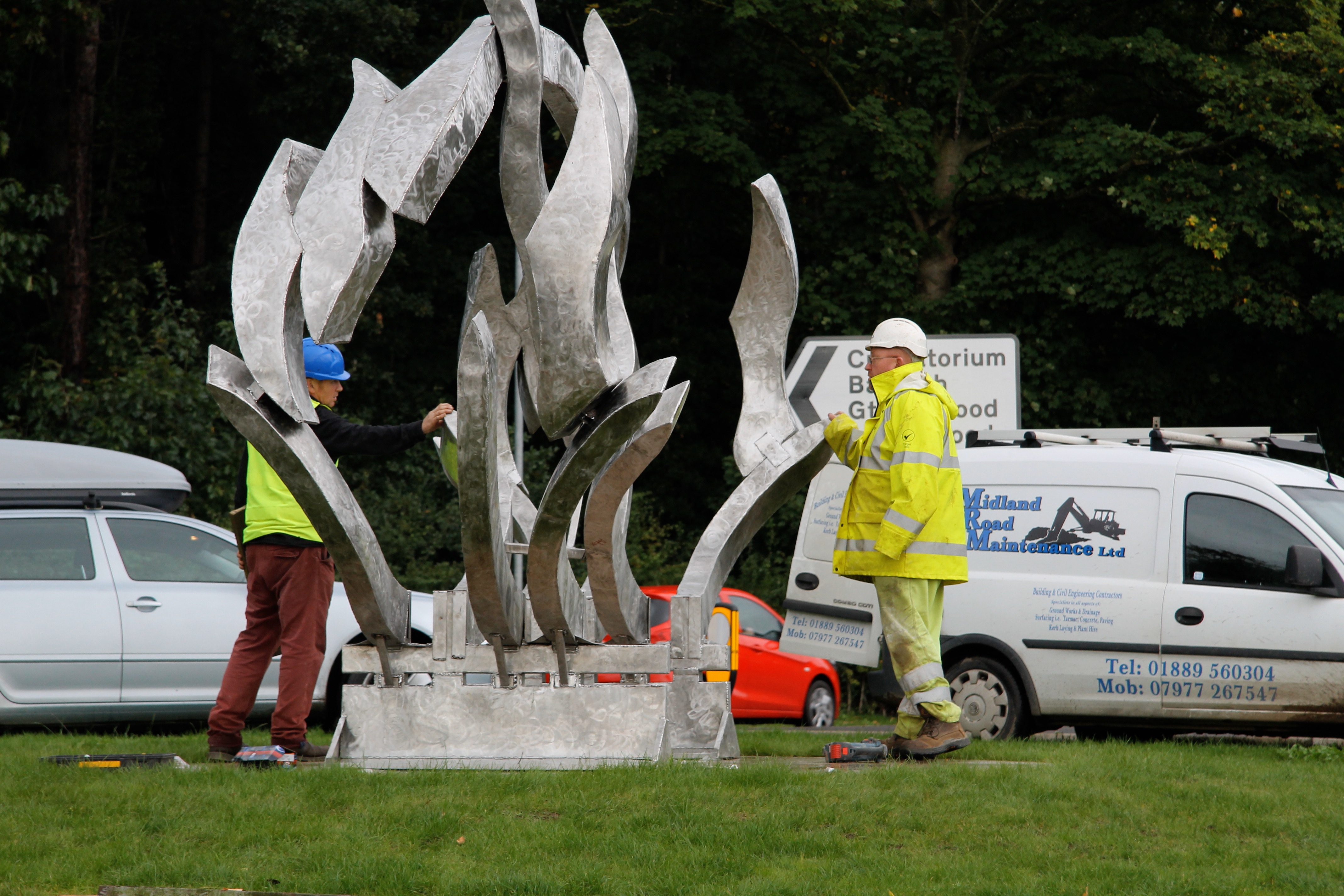 Following the construction of a new roundabout outside the business park, the directors had agreed to donate a public artwork and local sculptor Neil Wood had been engaged to create a piece called the Stafford Knot and Beacon. From the north and south, the sculpture resembles the Staffordshire Knot, and from the east and west, it resembles a beacon – but as one travels around the roundabout, the effect is abstract. The brushed steel is very striking, as the sculpture measures four and a half metres across and nearly four metres high.
Installation was arranged for 21 September 2017, and Anthony Elliot of Construct Films to record the arrival and erection of the sculpture and an interview with Neil Wood.
'I visited Neil Wood's studio early in the process, when there was just a maquette, piles of sheet metal and lots of drawings,' said Sue Bramall. 'It has been exciting to see it come to life, and to see it finally installed. I'll confess that it was enjoyable to have something visual to work with.'
More of Neil's work is available on his website: www.neilwoodsculpture.co.uk.
The full interview with sculptor Neil Wood can be found here.
Back to Blog
Share on
Keep up to date
Sign up for all the latest information from Berners Marketing.
Legal blogs we like