Practising the art of great legal content writing
22nd September 2020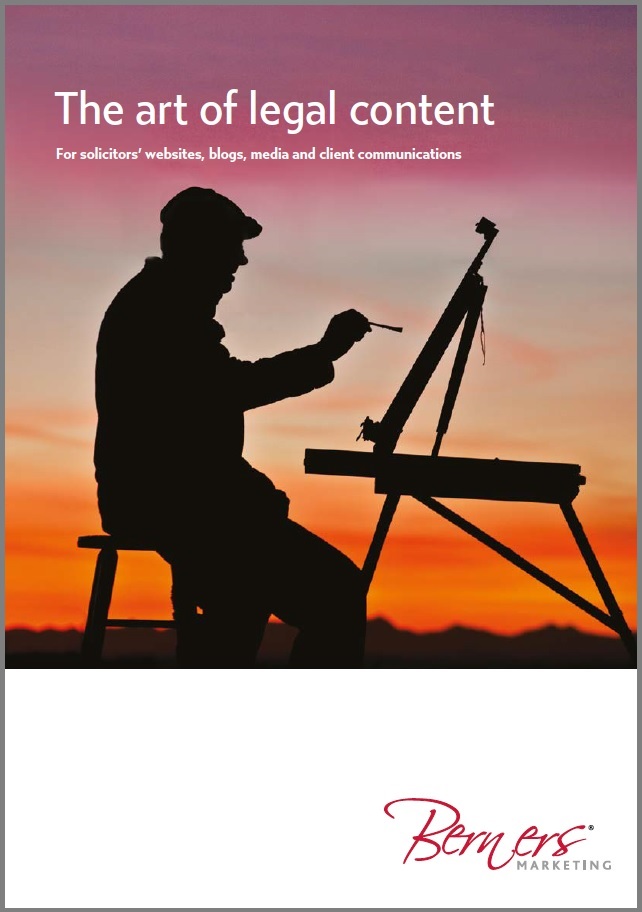 With more and more business coming to law firms via the internet, content plays a vital role in establishing your credentials in a particular area of legal expertise, both now and in the future. But how can you ensure that your legal content writing makes you stand out from the crowd as an expert in your field of law?
While you may have been drafting exemplary advice notes, contracts and pleadings for many years, writing for the internet, media or client communications requires a different copywriting technique.
There is no secret to writing great legal content
Berners Marketing has been providing first class marketing content to law firms since 2004, and our free handy guide shares practical advice gathered from our experienced team of legal authors and editors.
Inside you will find how to improve your writing for:
blogs;
website;
printed or electronic newsletters;
social media; and
feature articles or press releases.
Also tips from famous authors and entrepreneurs such as Mark Twain, Winston Churchill, Walt Disney and Leonardo da Vinci.
Click here to download our guide on the art of great legal content.
For more information on our content library or bespoke content services, please call Anjali Moss on 01785 859 995 or email anjali.moss@bernersmarketing.com to arrange a call to discuss your requirements.
Back to Blog
Share on
Keep up to date
Sign up for all the latest information from Berners Marketing.
Legal blogs we like