It is Refugee Week 2020 in lockdown …
15th June 2020
… and this is a good reason to write a blog about a charity in Stoke-on-Trent where I have been volunteering for a few years. It is called Sanctus St Marks and it helps refugees and asylum seekers in North Staffordshire.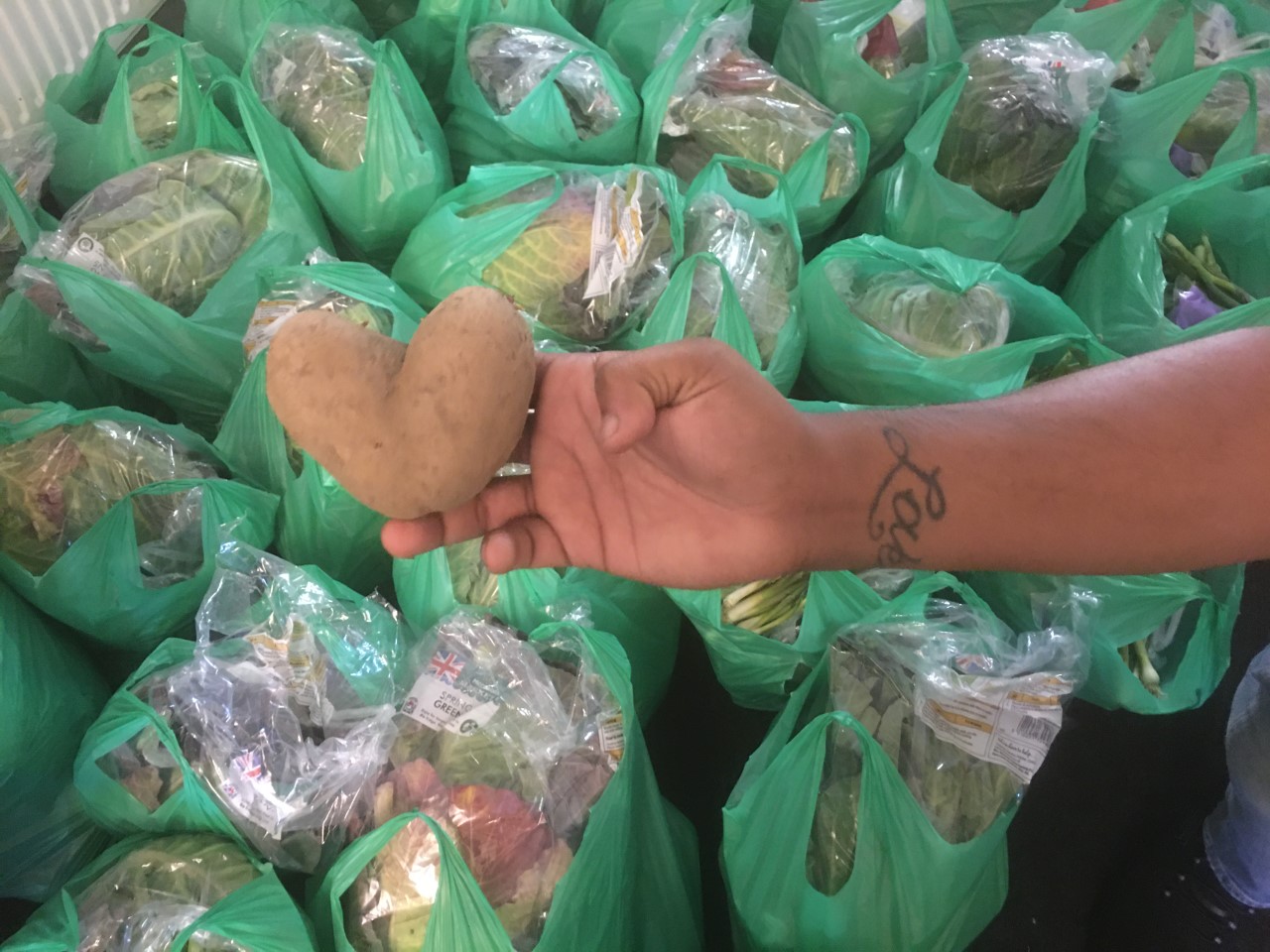 Each week, the big old church (built in 1833 to accommodate over 2,000 people) is now open on a Wednesday morning for refugees and asylum seekers to drop-in and obtain all manner of support and assistance with services including a food bank, English lessons, help with documentation, healthcare and housing problems.
Stoke-on-Trent is one of the low-cost locations to which asylum seekers are sent (distributed) under a massive government contract. It is an unusual city, comprising six pottery towns in a strip, with seven miles between the most northern and the most southern town. People are placed throughout the city, and many have to come a long way to the drop in.
I still have such a lot to learn about the immigration and asylum system. Each week new people arrive, and I come home to look on the internet and wonder about the situation in Congo or Columbia, and what might have driven them to leave their homes and risk their lives to get here.
We are advised not to ask people about their experiences, as they must tell their story to many officials and a constant retelling can be upsetting in itself.
As someone who spends her life reviewing legal documents and advocating for plain English, it is an eye-opener to see the legalese in the correspondence sent out by the Home Office to people who often speak little or no English. Have they ever thought of using a flow chart or a diagram?
Given that the Home Office choose to send people to Stoke-on-Trent, it was equally astounding to learn that there is only one legal aid-funded solicitor in the City at the CAB who can advise on asylum cases. Pre-lockdown, most people have to travel for legal advice and Home Office immigration interviews to cities such as Wolverhampton, Birmingham, Solihull, Manchester or even London.
For legal advice, they have to find their way own way, and a train fare takes up a huge proportion of their paltry weekly income of £37.75.
During the lockdown, the foodbank changed to become a delivery service and an army of volunteers start work on Tuesday collecting spare food from supermarkets and donations from individuals and local church groups, before these are packaged up into bags – colour coded according to whether they are for a family or an individual.
At 11.00 on Wednesday, my husband and I have joined a team of drivers in Shelton, and the boot of the car is loaded off and we are given last minute instructions, such as whether there is a glut of onions or a shortage of bread this week. We take the bags to 10 or 12 households, knocking on doors and standing well back on the other side of the street until the door opens and we get a cheery (sometimes bleary-eyed) smile and exchange greetings.
I have certainly noticed how my grocery bill has increased during the lockdown, and so these bags of food and toiletries are warmly welcomed by families who have to stretch a small budget and don't have transport to drive to the cheapest or safest place to shop.
Have you noticed how so many adverts on the TV have used video-conferencing as part of their messaging?
The drop-in centre had to close due to Covid-19, but the help and advice desk has moved to operating by mobile phone. Many of the families do not have smartphones or wifi – so Zoom meetings are not an option for them.
Similarly, the children I have spoken with do not have access to a smartphone, a tablet or a laptop for any online lessons.
During the coronavirus lockdown, we might be missing our holidays and feel that our wings have been clipped due to the requirement to stay home, but we are so lucky that we don't face the type of threat that means we feel we must leave our home.
If you would like to know more about Sanctus St Marks, please visit www.sanctusstmarks.org.
Click here to find out more about Refugee Week.
Back to Blog
Share on
Keep up to date
Sign up for all the latest information from Berners Marketing.
Legal blogs we like