Is diversity & inclusion more than skin deep in your law firm's brand?
12th November 2021
In an article first published in July 2021 by the Law Society's Law Management Section, Sue Bramall discusses how commitment to diversity and inclusion must be embedded within a firm's culture and championed by staff at all levels.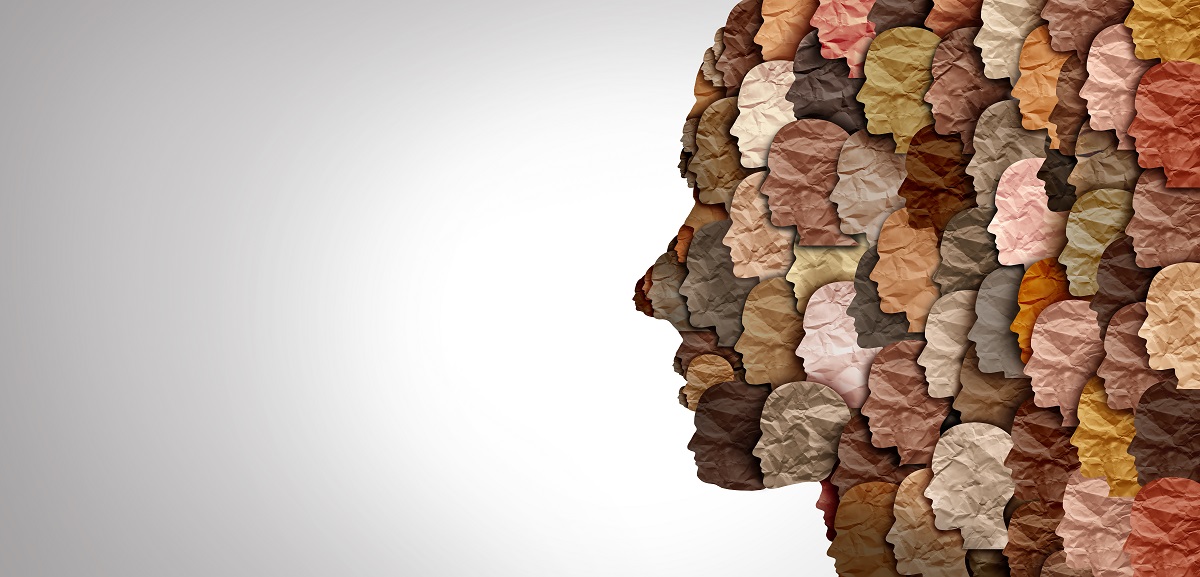 One of the skills required within professional services marketing, particularly around the law, is the ability to make a silk purse out of a sow's ear. Unlike the consumer brands, we have no glorious destinations or funky fashion to photograph, no big budget for celebrity videos or tasty product launches at industry exhibitions.  While the subject matter may occasionally (but not always) be dry, it can be brought to life by the personalities behind the legal advice, and this is why the lawyer profiles are often the most viewed pages of a law firm's website.
The team page, where everyone's photos are displayed side by side, is also a very visible indicator of a firm's diversity or lack of it, at least in terms of sex, ethnicity, and some disabilities – as of course not all disabilities are visible.
So, what does a client or a potential recruit see when they look on your website? Do they see a diverse team?  If you are not very diverse, do they see enough information to convince them that you are serious about improving diversity and inclusion? Or if they scratch the surface, do they find it is just skin deep?
To the experienced eye, it will be evident if a firm has done little more than join a network, add a logo to their website and run a few training courses.  When you look at the rest of the website, do you see substance beyond the marketing puff? For example:
How up-to-date are the most recent diversity statistics? Do they show any progress?
Is there evidence of a commitment to change, such as published targets and an action plan?
How much diversity can you see in the news section, in terms of activities and people?
Does the careers section speak to a broad audience?
How diverse are the community activities and charities which are supported?
The legal profession has a reputation for being slow to embrace change - for example, how long would it have taken many firms to embrace home-working if it wasn't for the pandemic? And while the pandemic might have been a ready excuse for lack of progress with diversity and inclusion programmes, some corporate clients are coming forward to say that this is no longer acceptable, and they are prepared to leverage their legal spend to drive change.
Diversity and inclusion need to permeate the entire business culture. Clients are looking for intrinsic cultural change that encompasses diversity in all forms whether this is diversity in terms of gender identity, sexual orientation, ethnicity, age, religion, education, mental health, and neurodiversity - the list goes on.
Clients drive change better than regulators
In a headline-grabbing move early in 2021, Senior VP and Global General Counsel at Coca-Cola, Bradley M Gayton wrote to panel law firms in the US to say that for each new matter, at least 30% of each of the billed associate and partner time must be from 'diverse attorneys', and at least half of that must be from black attorneys. Failure to meet the commitment over two quarterly reviews will result in a non-refundable 30% reduction in the fees payable for such new matters going forward until the commitment is met.  Ouch!
While UK corporates are not quite so bold, the Law Society Gazette is now tracking how the FTSE 100 is monitoring diversity among their panels and we can expect to see more impetus once league tables re published and purchasing power comes into play.
Emma Slatter, Chief Officer for Legal and Regulatory at Visa Europe, recently complained in The Times that 'law firms are scrambling to submit piecemeal data which gives an incomplete picture. It is time-consuming and reactive.  It gives an incomplete picture.'  She outlined how several key clients, including Baclays, CBRE, HSBC, Peleton and the Crown Estate were backing an approach to standardising diversity data reporting which hhas been running in the USA for four years.
If only the legal regulators were taking more of a lead, progress might not be quite so glacial.  For example, in late 2019 it was heartening to see the SRA turn its attention away from its ineffective pricing project towards improving services for clients with a disability.  But that was a flash in the pan with no follow up, and now the legal regulator seems more interested in boosting the income of commercial review and comparison websites.  The D&I page on the Legal Services Board website is very uninspiring and does not even mention clients.
Gayton describes the lack of real progress as an "unnecessarily stubborn issue" despite firms having "all the tools available to fix it".  All credit to him for persuading the board of one of the world's biggest consumer brands (a business which guards its brand fiercely) to use the legal procurement process to drive change in its supply chain:
"We will no longer celebrate good intentions or highly unproductive efforts that haven't and aren't likely to produce better diverse staffing. We are no longer interested in discussing motivations, programmes, or excuses for little to no progress – it's the results that we are demanding and will measure going forward."
Are you putting enough shoulders to the wheel?
Unfortunately, it seems that (like many strategic change projects) diversity and inclusion may be seen as just the latest 'hot topic' and once it has been delegated to a volunteer or outsourced to a consultant, the other lawyers are free to get back to their normal routine. "If we keep our head down, hopefully the agenda will move onto something else."
One of the unanticipated consequences of this approach has been that it may disadvantage the very people it is intended to help.  Effecting change involves unravelling decades of injustice, getting people to acknowledge prejudice and privilege, embrace a new way of thinking, act differently and step up to call out inappropriate behaviour.  All of this rocks the boat.
It is a HUGE challenge – much bigger than a cosmetic rebranding exercise, a CRM implementation or even a merger or office relocation – all of which will be completed at some point (well, maybe not the CRM project). And unlike the switch to home-working, this isn't a change which will be facilitated with the application of some technology.
So, if you have passed this mammoth challenge to one or more of the few people in your firm with a protected characteristic, have you thought about how this might affect them? Have you considered the time that would really be needed?  Time that will be taken away from other outward-facing business development activities.  Have you recognised this in their financial targets? 
Are you guaranteeing them the leadership support they need to drive change?  Will you be there for them when the going gets tough? Is there a budget for them to bring in external expertise (just as you would with an IT project or the office move)?
Is it clear what you expect from the lawyers outside the working group?  There is plenty of good reading material available, videos and podcasts, as well as zoom events which are generally free to attend and help all staff understand the issue better.
In other words, are you putting your money where your mouth is? Clients are looking for action and results, so what will your business development team write if this question comes up in the next tender that arrives?
D&I opens doors
With so many organisations now taking diversity and inclusion seriously, it also opens some interesting doors as it is a great reason to connect with other people working on similar projects at other firms – potential clients, referrers or just people in other sectors. 
Don't restrict yourself to just meeting other lawyers – who we know are severely behind the curve.  For example, I volunteered to join the D&I committee of the Austrian Alpine Committee and met people who were hugely experienced in this from the USA, Italy and Ireland and from sectors as diverse as outdoor activities and social housing.  Those people with public sector experience were years ahead of us newbies on the learning curve, and were incredibly generous in sharing their experience.
SMART Objectives for a lasting cultural change
There is no point in setting unrealistic goals, or goals which cannot be quantified and are thus not demonstrable. Whether you decide to send out surveys to your employees or commit to a specific number of recruits or promotions, you need to ensure the results you are looking to attain are measurable, as well as achievable.  And the way to truly achieve change is by setting SMART objectives.
Specific
Measurable
Achievable
Realistic
Time-limited
For example, compare these two objectives:
Our firm is committed to welcoming clients with a disability; or
Within one year, we will have audited our services for disabled clients, produced an action plan and completed all agreed actions to ensure that our services are as accessible as possible.
Which firm really wants to welcome disabled clients?
Your objectives need to be specific. You need to commit and set aside a dedicated budget, designated towards improving your firm's diversity and inclusion, bearing in mind the resources required to lead this initiative to fruition.
You need a team approach to building momentum and getting the firm's diverse culture growing at a sustainable pace if you want it to contribute to the firm's long-term growth. Don't forget the non-lawyer employees who keep the wheels turning. Diversity and inclusion are just as relevant within the marketing and business development teams.
Your brand is driven from the inside. It's much more than a symbol, and its much more than an image. It's a feeling; a perception that others form of who you are and what you stand for. It is driven by your culture; it oozes from the inside out. So, this is where the focus should be; on building a diverse and inclusive culture. One where it is obvious to see, all are welcome.
Diversity and inclusion cannot just be the 'cherry-on-top' of the corporate cake. It is the raising agent. Much like a cake cannot rise without it, neither can a business in the 21st century. It needs more than just joining a network and putting a logo on your website; it needs to form part of your brand mix.
The ultimate goal should be to boast a culture so diverse and inclusive, that your commitment and your responsiveness to social needs is an unquestionable part of your brand. 
Jeff Bezos is widely quoted as saying that:
"Your brand is what other people say about you when you're not in the room.'
Would clients say you are diverse and inclusive firm? Do staff feel they belong, are respected, and valued for being who they are? Does everyone feel confident that they could speak up and be fairly treated? What would Bradley M Gayton and Emma Slatter say about your firm?
Back to Blog
Share on
Keep up to date
Sign up for all the latest information from Berners Marketing.
Legal blogs we like