How to find and choose the right legal copywriter
5th February 2021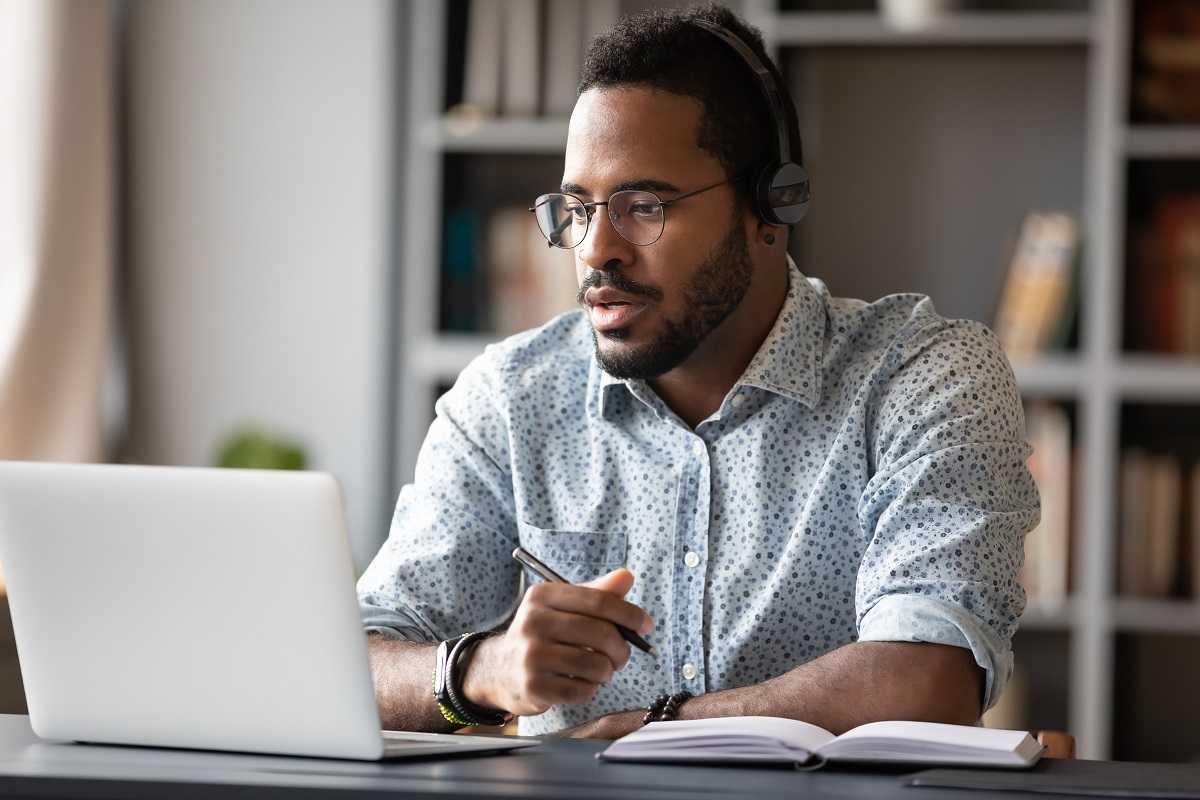 As a seasoned lawyer you know better than most the power words hold. You also know great legal content is vital for building trust and attracting new clients. But like most lawyers, your time is precious. After a long day in the office pouring over legal documents, writing yet more marketing content for your law firm website may be the last thing you want to do.
That is where using a legal copywriter can prove invaluable. They will take your ideas and distil them into beautiful prose that keeps readers glued to the page. Not only that, but they can also do it in a way which makes complex legalese easily digestible while you have more time to devote to face to face business development.
Once you have decided to hire a legal copywriter, unless your firm employs one or has a team of professional support lawyers, how do you go about finding one? More importantly, how do you choose one who is right for you?
Define what you want a legal copywriter to do
Before you scour the internet for a copywriter, consider creating a brief covering what you want to achieve. Do you want articles for your blog, content for a website, cracking marketing material or simply engaging social media posts? Are you looking for short and snappy blogs on property or private client issues? Or do you want someone who can draft a 3,000 word feature article on emerging regulations in an industry sector?
You should also consider how much research you want them to do, or whether you will provide them with all the relevant material.
Search engine optimisation is another thing to keep in mind if your objective is to reach the top of internet search results.  Will you be providing key words to be included or do you expect them to have experience in identifying these too?
What qualifications should a legal copywriter have?
Google the word copywriter and you will find plenty of people offering writing services. But as in any profession, not all copywriters are equal as you will see from their CVs.
Legal copywriting in particular usually requires someone with more than a rudimentary understanding of the law. And, whilst there are no compulsory requirements, it is desirable to find someone who either has a legal qualification or a strong portfolio of prior legal experience.
A copywriter with a law degree will already have a more nuanced understanding of what you require than most. Equally, someone who has worked within the legal profession, then switched to copywriting will have legal expertise.
Of course, a copywriter with a non-legal background who has specialised in legal issues will also be capable of creating engaging articles for you. Qualifications you might look for include a journalism degree or a postgraduate diploma in journalism. Someone who is NCTJ qualified will have training in copyright, defamation, privacy, and media law which could be beneficial.
Should they belong to a professional organisation?
It is not a prerequisite of being a great legal copywriter but having membership of one or more professional organisations can indicate a higher level of competency.
Ones to look out for include:
the Chartered Institute of Editing and Proofreading (CIEP) promotes excellence in English language editing;
ProCopywriters is the largest organisation for professional writers in the UK and is also there to elevate standards in the profession; and
the Chartered Institute of Journalists operates on a similar basis and its members all carry the UK's only national press card recognised by all media and the police service.
Ask to see previous work
With legal copywriting you need someone who can understand your objectives and who can interpret the law, but you also need someone who can turn legalese into humanese. Asking for portfolio examples is a great way to check whether a legal copywriter can create the perfect blend of legal and personal that makes for compelling content.
You might also want to really drill down into topics they have written about – if you specialise in particular legal issues such as fintech or blockchain for example, then having someone with a robust knowledge in that area is a distinct advantage.
Are they a good fit for your marketing goals?
Once you have established, they can do what it says on the tin, you need to establish whether they will fit with your law firm's specific brand and marketing messages. Will they be able to write in your tone of voice and do they understand what you are trying to achieve?
Although you can do comprehensive due diligence prior to hiring them, sometimes the only way to really know for sure is to test their skills and ask for a sample article.
What is a reasonable test exercise for a legal copywriter?
Some copywriters will willingly write a free test piece in the anticipation of lots more paid work down the line. Others may be more reticent or even indignant about such a request - let's face it, there are not many lawyers who would willingly do a few hours of work to test their skill levels and not expect to be paid for it.
If you do decide to ask for a sample, it is a good idea not to expect more than 500-600 words. Take care to provide a detailed brief to avoid a mismatch of expectations – even a short article can require a sizeable amount of research. Some established copywriters might simply refuse to do this unless they receive a fee.
Ultimately, choosing the right copywriter is as much about personal choice as it is about experience. You will be putting your name to the finished article, and you will want to feel comfortable, even proud, to be associated with it.
When you find a legal copywriter who matches your expectations, and you work together to achieve fantastic content, you will find that you can accelerate your marketing activity and gain a distinct competitive advantage over other solicitors in your market.
Of course, hunting for the right legal copywriter takes up valuable hours.  Alternatively, you could contact us at Berners Marketing and we can propose a solution to meet your needs in a fraction of the time.
For more information on our content library services, please call Anjali Moss on 01785 859 995 or email anjali.moss@bernersmarketing.com to find out how we can help.
Back to Blog
Share on
Keep up to date
Sign up for all the latest information from Berners Marketing.
Legal blogs we like