Eccleshall? The Sunday Times knows our secret
13th August 2015
Ever wondered why Berners Marketing is located in a little-known market town in the middle of the Staffordshire countryside? The Sunday Times has revealed our secret, naming Eccleshall as one of the top 50 places to live in the UK.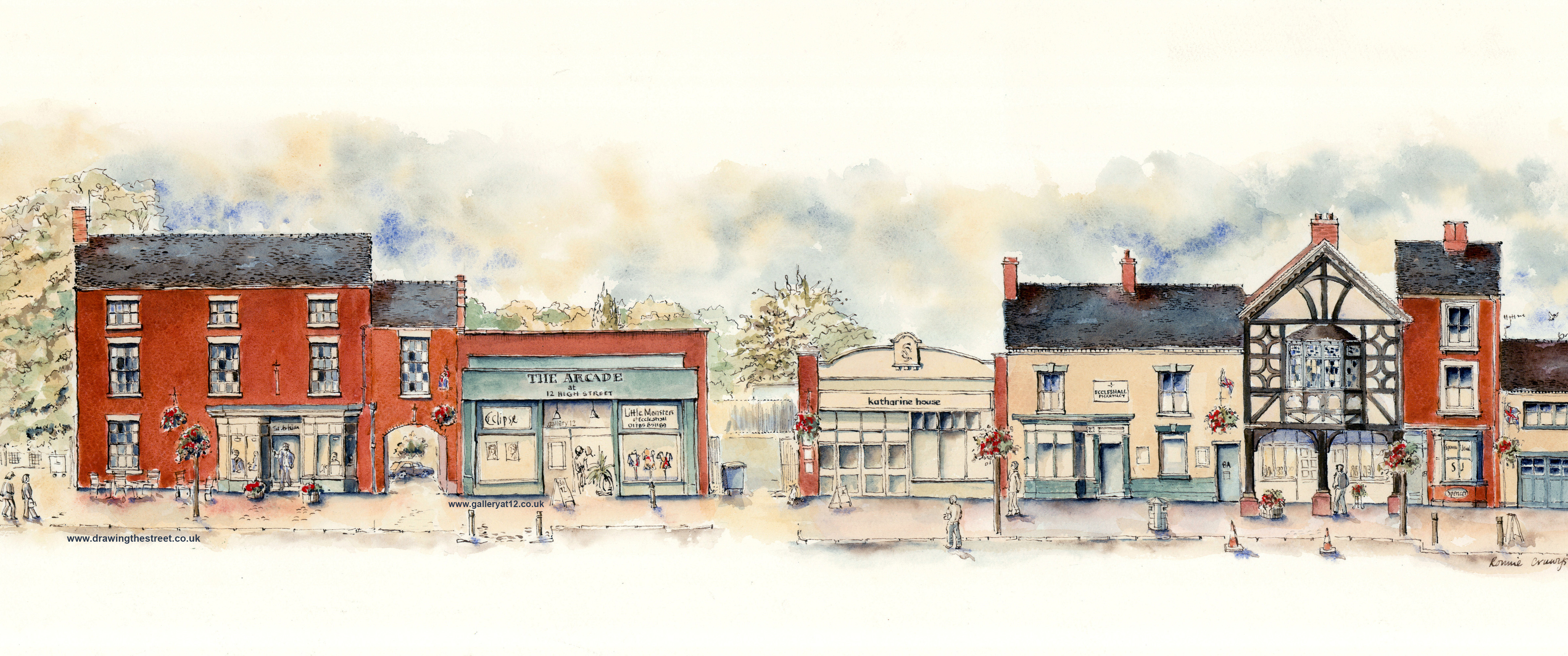 Credit: Ronnie Cruwys. Visit www.drawingthestreet.co.uk.
Locations are judged by The Sunday Times data relating to crime rates and house prices, the strength of community spirit and, importantly for our team, the variety of local shops and services. 
Eccleshall is a rare high street without any vacant premises, and being surrounded by vibrant local businesses ensures a great environment for our staff to live and work.
With the benefit of a direct train line to London every hour from Stafford, the journey time of 1 hour and 15 minutes is not so different to that of many colleagues who live in the south and work in the City.
While many law firms have explored the benefits of off-shoring and north-shoring, our savvy law firm clients have recognised the benefits of outsourcing their legal marketing support to Berners Marketing in Eccleshall, Staffordshire.  Clients in England extend from Dover to Harrogate, and we have worked with firms overseas in California, Beijing, Stuttgart, Geneva and Costa Rica. It is so much easier to make a 6am Skype call when your commute is only five minutes long!
Aside from all this, our managing director has a family interest in a 60+ acre business park in Staffordshire.   With a regular requirement for legal services, she has more than a theoretical appreciation of client satisfaction for legal services!
Back to Blog
Share on
Keep up to date
Sign up for all the latest information from Berners Marketing.
Legal blogs we like