Enter our "Lockdown Legal: Garden Container Competition" - an unofficial alternative to the Chelsea Flower Show
19th May 2020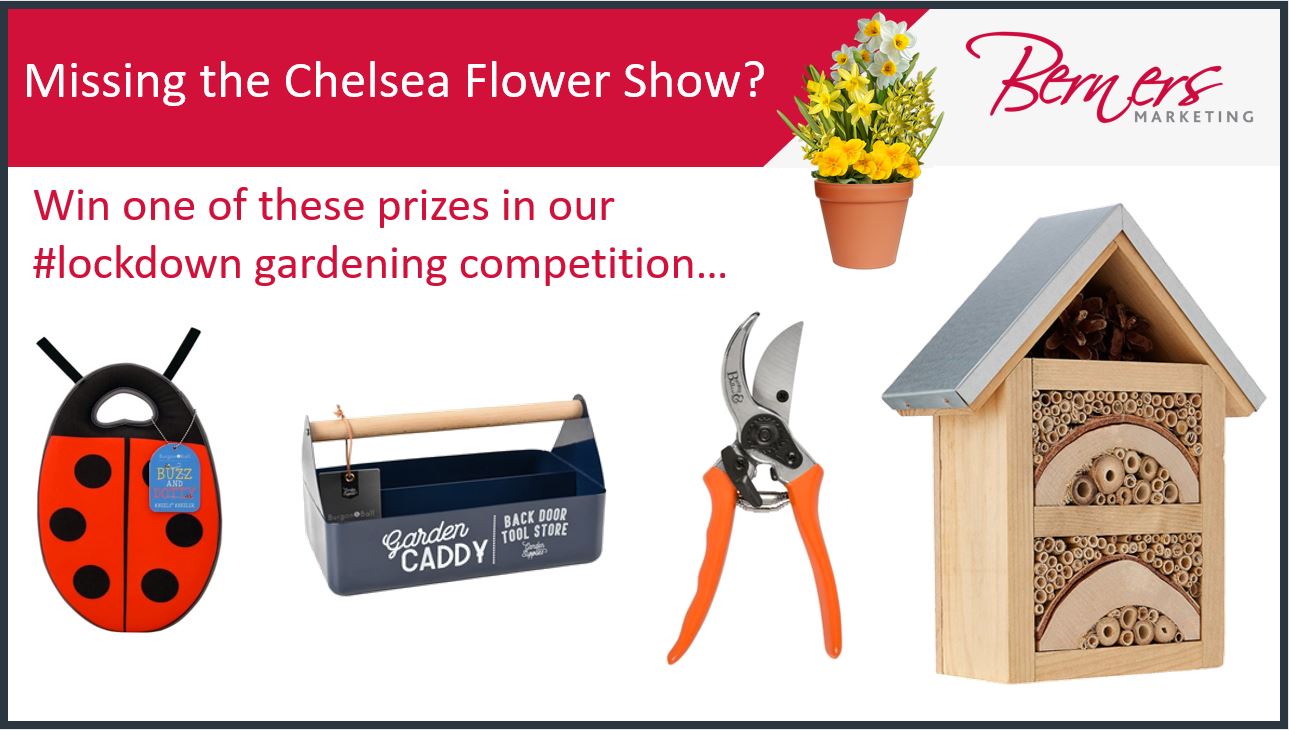 If, like us, you are missing your trips to the Chelsea Flower Show and all those wonderful houses which open their gardens under the National Gardens Scheme, then here is a chance to participate in our online gardening challenge – and win one of the four prizes pictured above.
The Lockdown Legal: Garden Container Competition
You just need to get hold of a suitable vessel to use as a planter, plant it up with a few things, tend and water it, and share your photos on social media.   
The vessel should be no larger than 40cm by 40cm wide, but there is no restriction on height.
This competition is restricted to applicants in the UK only.  Photographs of garden containers from outside the UK will be warmly welcomed but will not be eligible to win a prize.
How to enter
Simply send us your photographs and location before Monday 22 June, by:
Follow us on LinkedIn and tag us by including @BernersMarketing in your post and adding the hashtag #LegalPlantPot2020
Follow us on Twitter and tweet to @Berners4Law, using the hashtag #LegalPlantPot2020.
Make sure you say your location and which category you wish to enter.  You can enter more than one category.
By entering this competition, you confirm that we have permission to use your photograph on the Berners Marketing website and social media accounts in connection with this competition, and for no other purpose.
Categories
There are four categories and four prizes:
Most insect-friendly Prize = Bee hotel
Edible and tasty Prize = Garden caddy
Relax and enjoy Prize = Ladybird kneeler cushion
The law of the land. Prize = Bypass pruners
Deadline
The deadline for all entries is Monday 22 June 2020.
Judging
The assessor's decision is final.
Prizes will be announced and awarded before Friday 3rd July 2020.
Back to Blog
Share on
Keep up to date
Sign up for all the latest information from Berners Marketing.
Legal blogs we like