2022 Employment law facts & figures cards now available
1st March 2022
Do you want to raise the profile of your law firm with local businesses this year? An easy way to keep your name in front of key clients, contacts, prospects and local employers is with our handy employment law facts & figures cards.
The 2022 edition is now available to order with all the latest information including national minimum wage, statutory sick pay rates, compensation limits and leave entitlement.
The employment cards can be fully branded for your law firm. Choose from one of our standard design options (which have a fresh new look this year) and we will customise with your logo, brand colours and contact details. Alternatively you can supply your own cover design.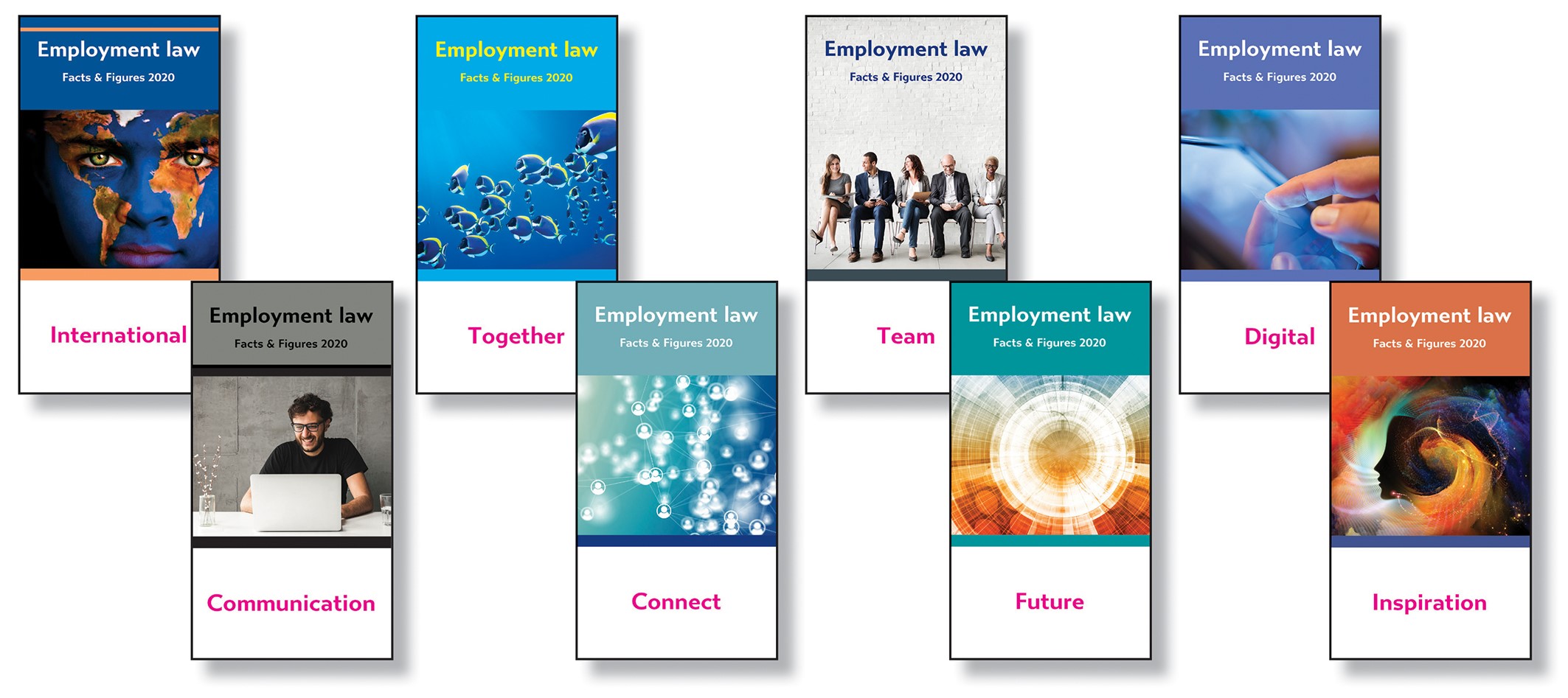 The employment facts and figures are written and checked by qualified and experienced employment lawyers, so you can rest assured that you are providing the most up-to-date information. This useful giveaway is a simple way to ensure your firm looks proactive and helpful while providing an invaluable quick-reference guide to your business clients.
Electronic options
Your employment cards can be printed and provided as electronic versions, in PDF and HTML format, for you and your clients' convenience.
Click on the examples below to see sample versions:
What law firms say…
Our employment law facts and figures cards have been a big hit with clients. Here's what one firm thought:
The employment cards have been a hit with our clients as an aide memoir. We sent them all a copy at the start of the financial year and have used them at seminars, exhibitions and as a useful marketing tool.

Berners Marketing were most helpful and efficient throughout the process and able to turn them around quickly when we needed to reorder. I would certainly recommend them for your marketing needs.

Suzanne Wright, Pearson Legal Solicitors and Financial Advisors
Please click here to request a sample of our employment cards or contact us for an order form. 
If you are interested in our legal content service for employment law, contact info@bernersmarketing.com or you can call us on 01785 859 995 to find out more about our content service for employment law.
Back to Blog
Share on
Keep up to date
Sign up for all the latest information from Berners Marketing.
Legal blogs we like