Could 'design thinking' take legal content marketing to a new level?
25th June 2021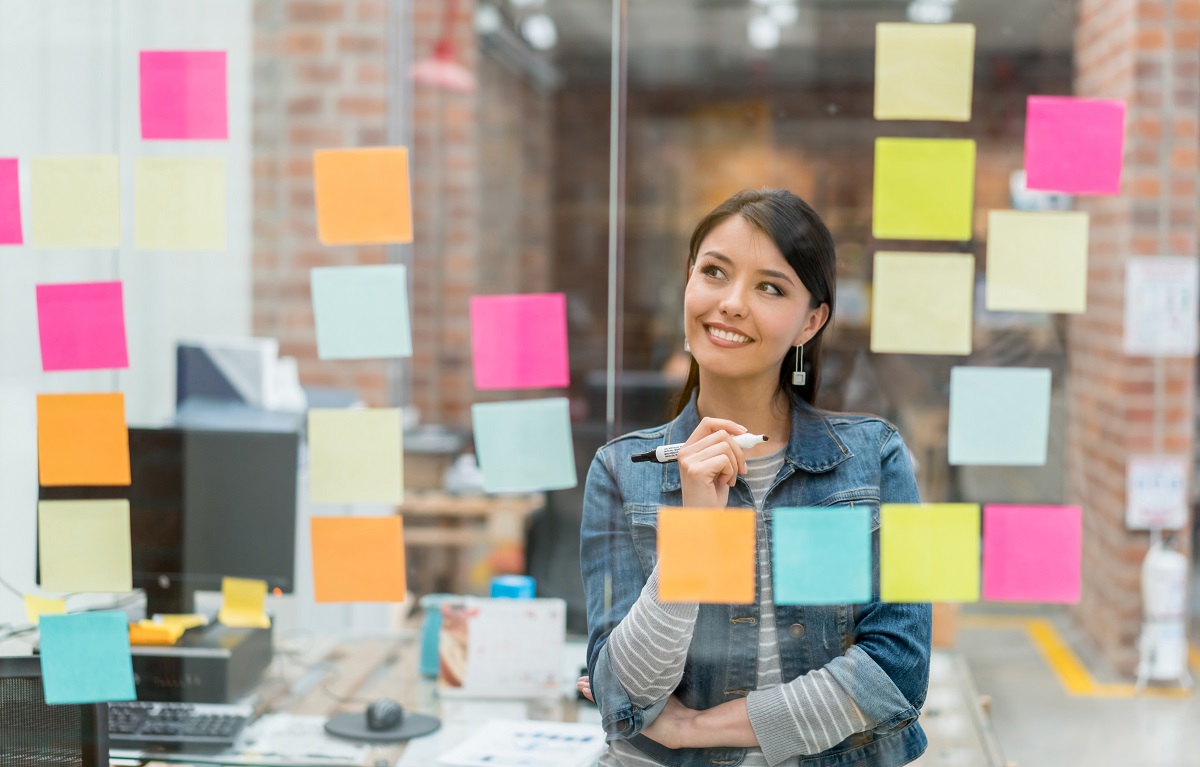 Recently, I bought a new phone and a new PC for use at home and was amazed at how easy the setup and installation experiences were compared to the last time I had attempted such an exercise. Not so long ago I routinely handed over anything technical to my teenage son to set up, but technology companies faced up to criticism about their poor user-experiences and invested in 'design thinking' to improve the journey for their customers.
The concept of design thinking was born long before its application began to take hold in practice. Computer scientist and Nobel Prize laureate Herbert A. Simon first referenced this new approach to innovation back in 1969, and the concept has spread across the world of business over the past decade, thanks to pioneers like Tim Brown who have shifted the role of design in business  away from a focus on 'aesthetics, image and fashion' towards the solution of problems and a focus on human need.
What is design thinking?
Design thinking is a human-centred approach to innovation, which starts by understanding a customers' needs and holding these in focus as products and services are designed so that these needs can be met in the best way possible. This problem-solving process prioritises customer's needs above all else.
While this began as a process for creating sleek, new, tech-products, design thinking can be applied to any context that entails one business or individual, providing a product, service, or solving a problem for another. The emphasis on ever-evolving exploration lies at the core of the concept's application.
All law firm websites claim to be 'focused on client needs', but how often do you start with a blank sheet of paper?  And how often do you reach for a precedent?
The call for design thinking in legal communication
Despite the fact that the "the rule of law" (the theoretical fabric of the English legal system), aims to uphold the notion that "laws must be freely accessible: that means as available and understandable as possible", it is not surprising to learn that  many feel differently about the way the law is presented in practice.  
Access to the law goes beyond having access to a lawyer. Equally important is the ability to understand the law. In a speech she gave in 2011, Lady Justice Hale highlighted this reality when she said that a "great deal of time, trouble and money is wasted when the law is complex and unclear".
Legal information is often littered with jargon, verbosity, and overlong sentence structures that make the substance of the communication illegible and near impossible for the wider public to comprehend easily. Legal information is often written for other lawyers, not their clients, and certainly not the wider public. It is usually written, and rarely designed.
Many law firms continue to present their communications as though the reader has the same level of background knowledge, operates with an equally analytical way of thinking, and has a comparable legal dictionary etched in their mind. It gives legal information a sense of exclusivity, which may be valued by lawyers but is of little value to the befuddled reader.
But perhaps paradoxically, it is law firms themselves who risk being excluded if they fail to change with the times and adapt to meet their client's needs.
How to leverage design thinking
Design thinking has already been leveraged by some of the top global law firms seeking to improve their internal processes; from Hogan Lovells' redesign of its annual review process, to the firms adopting AI to enhance their legal research capabilities, contract review procedures and predicting legal outcomes.  
But there is also a great deal of scope for the use of design thinking when it comes to how law firms communicate to their clients and the outside world. Through design thinking, law firms could make it much easier for clients to understand how a lawyer could help them, and the process or client journey which they could travel along together.
This methodology involves injecting an element of creativity into a traditionally analytical mode of working. It requires recognising the need to present information and deliver services in a way that appreciates the reality that different people consume information in different ways.
Use design to communicate
We are now in an era of visual information. Approximately 65 per cent of the population are visual learners, retaining information better when its transmitted through the use of imagery, projected mapping, and diagrams. Multiple studies have shown that visual explanations improve understanding. Graphics are therefore key tools with which to present information to clients in an accessible manner.
Lawyers are often reluctant to use flowcharts, fearing they might be giving too much away, when in reality these serve as a helpful roadmap to explain the often-complex legal process involved in areas like litigation, M&A, or immigration work, for example. Providing clients with a clear, visual overview of the process from start to finish can empower them to better assess and weigh up the options they may have throughout the process. It can help clients to assess risk, plan better, readjust their business objectives, and gain a welcome semblance of control.
Design thinking in the context of law firm marketing will, at its core, involve an appreciation of client's individual needs, and an understanding of their preferred communication and learning styles. It can be as simple as finding out how the client wishes to communicate and asking them what information they need or would like – rather than serving up the same old precedent.
Law firms would be remis not to adopt a client-centric outlook and adapt their communication styles. Using design thinking will take legal content marketing to a new level.
Back to Blog
Share on
Keep up to date
Sign up for all the latest information from Berners Marketing.
Legal blogs we like