Christmas wishes and our holiday opening hours
12th December 2022
Merry Christmas and Happy New Year from all of us at Berners Marketing. We hope you enjoy the festive season and have a restful holiday.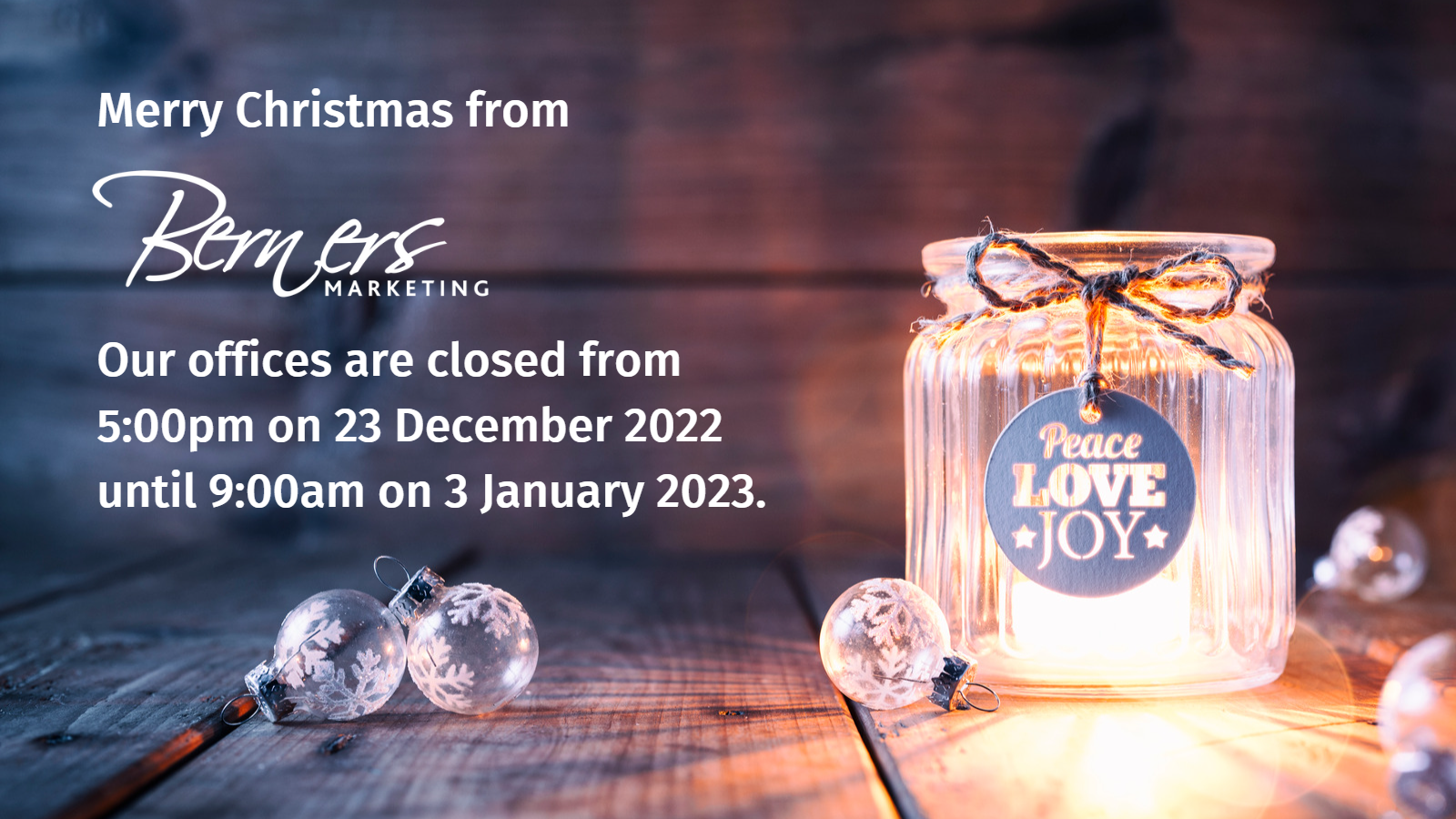 Opening hours
Our offices in Eccleshall and London will be closed from 12pm on Friday 23 December 2022 to 9am on Tuesday 3 January 2023.
You may leave messages on our answerphone, but these will not be checked until we return.
We look forward to working with you in the new year.
Back to Blog
Share on
Keep up to date
Sign up for all the latest information from Berners Marketing.
Legal blogs we like