Bringing peace on earth to Eccleshall's Christmas tree festival
28th November 2019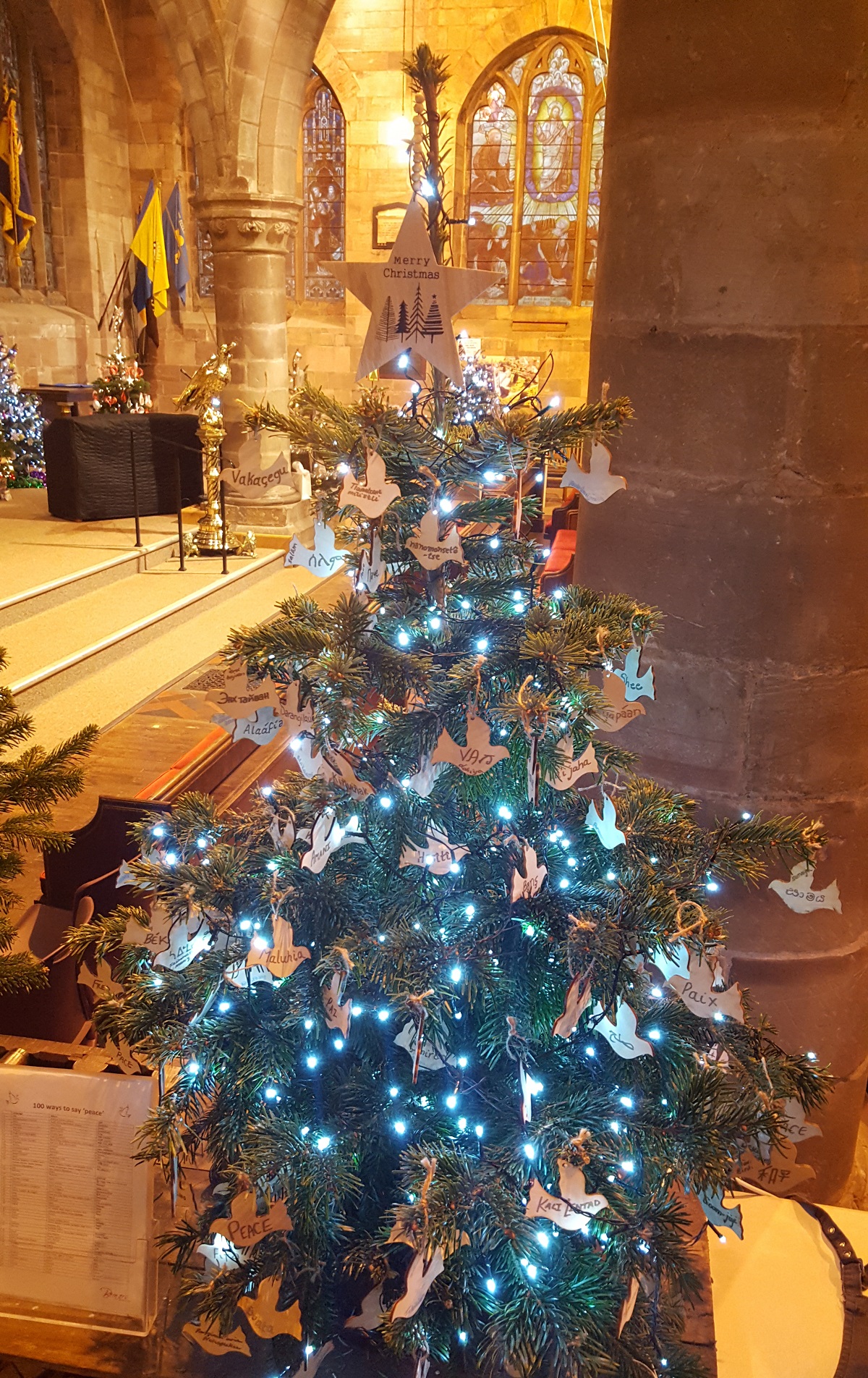 2019 is nearly coming to a close, but the Berners Marketing team was delighted to hear that the Eccleshall Christmas tree festival was being held again from 28 November to 1 December.
We decided to continue our theme of 'Peace' and last year we decorated our tree with 100 wooden doves with the word for peace in 100 different languages from around the world.
As the message and theme went down so well, we challenged marketing assistant Carrie to find an extra 25 languages to add to the branches. "It was certainly tricky to find any more 'big' languages," said Carrie "So we chose some regional languages with a smaller number of speakers to add to the mix."
Click here for a list of all the languages we used in 2019 and 2018.
'We were happy to get involved with the Christmas tree festival again,' said Sue Bramall, managing director 'It is important to be reminded about the true meaning of Christmas and this is a lovely event to get us all into the Christmas spirit.'
Our Christmas tree will be displayed in the knave of Holy Trinity Church in Eccleshall alongside 60 other dressed trees sponsored by other local businesses and community groups, including:
Bishop Lonsdale CofE Primary School;
Fletchers Garden Centre;
P & M Edwards, Johnson Hall Nurseries;
St Mary's Church in Mucklestone;
Perrys and Son;

Butterly Barns Interiors; and

Broughton Community Choir.
Back to Blog
Share on
Keep up to date
Sign up for all the latest information from Berners Marketing.
Legal blogs we like