Benefits of a law firm marketing audit - download our DIY template
28th October 2019
As we head into 2020, it is a good time to look back on the accomplishments of the past twelve months to take stock of progress in regard to your law firm's marketing activity.  What worked well? What didn't? What lessons can be learned? And what progress was made towards key objectives?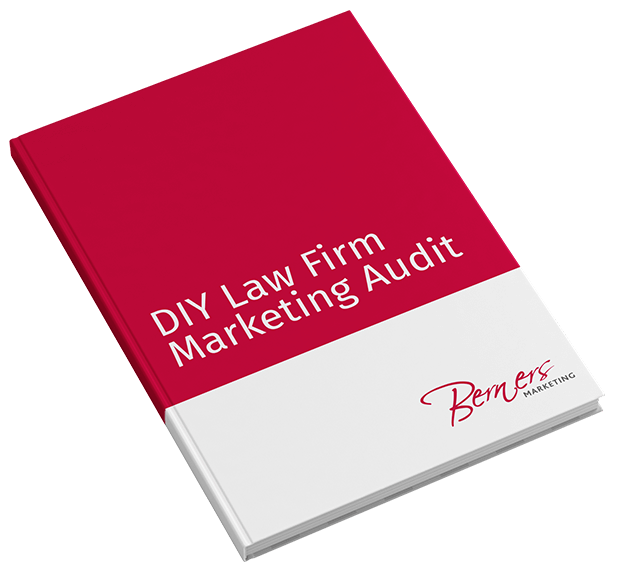 An audit, although it doesn't sound very sexy, is a useful tool to help you through the review process and can provide valuable information as you look forward to future plans and future requests for budget or resources.
Sue Bramall, who has been involved with law firm marketing for twenty years and developed our DIY Law Firm Marketing Audit, explains some of the key reasons why all law firms should undertake a marketing audit each year.
Refocus on the core objectives
It can be easy to get swept along by the stuff that just happens.  Many marketing activities can seem urgent but are not particularly important and consequently can distract you from those big goals and strategic projects that you know would be so beneficial if only you had the time.
Your audit will remind you of those goals (the ones that were so important in the business case).  It may be that some are no longer appropriate, some need tweaking, and some new ones need adding, especially if the strategic direction of the firm has changed
Highlight the achievements
This is a good opportunity to identify and highlight all the achievements of the marketing and business development team, such as progress into new market sectors, increased profile and market awareness, tenders won, leads generated, relationships developed. 
This will all be useful as you bid for budgets for next year.
Evaluate the problems and inefficiencies
If some things didn't go to plan, then you need to know why and to take steps to ensure this doesn't happen again and to think how you might achieve your objectives in a different way.
Maybe a supplier let you down once too often and it is time to find someone new.
How can things be improved? Are there needs for coaching or training? Do quality control processes need adapting?
Is everyone singing from the same hymn sheet?
If you have introduced firm-wide policies or standards, are they being used consistently?  If you have corporate values, are you confident that everyone knows them and behaves accordingly?  While policies don't need updating every year, it is worth looking at them to see if they are still valid.
Are your brand guidelines out of date?  Or has your brand been eroded by enthusiastic amateurs?
How well is the marketing team working with other departments?  Is there good collaboration for recruitment, induction and promotion of new joiners?  Do individual business plans feed into appraisals?  Is everyone in the firm au fait with the social media policy and the CRM system?
Are your KPIs and keywords still appropriate?
How is the firm performing against the agreed marketing key performance indicators?  Are they still the right ones?  Should you be monitoring leads and conversion rates, rather than views and clicks?
Could information be collected more efficiently?  Could reports be shared more quickly or in a more easy-to-digest format?
Most importantly, what sort of returns on investment are you seeing?  Remember there is a cost of time spent by professionals and support staff which is often not given a monetary value in cost calculations.
What do clients say?
Have you pulled together the various sources of feedback on your law firm?  Are the reviews on social media in line with your satisfaction questionnaires? 
Have there been any consistent themes? If so, what action has been taken?
Compliance
Last but not least, is all your marketing still compliant?  Are you confident that all the changes required by GDPR and the SRA transparency regulations have been implemented and embraced by everyone?
How long does it take to carry out a marketing audit?
Once you have good systems and regular reporting in place, then it should not take long to carry out an audit, as it will be a chance to review what should already be known.
Many firms struggle, because they don't have the systems in place and so have to spend time gathering data as a separate exercise. 
Download our DIY Law Firm Marketing Audit template
To help law firm marketing teams and managing partners to carry out a marketing audit as quickly as possible, Berners Marketing has produced a DIY audit as a simple Red-Amber-Green questionnaire which can be ticked to indicate whether an activity is on track or not, or if it needs some attention.
Click here to download a copy of our free DIY Law Firm Marketing Audit
For more information on our law firm marketing services, please send us an enquiry.  We'd love to hear from you.
Back to Blog
Share on
Keep up to date
Sign up for all the latest information from Berners Marketing.
Legal blogs we like